UPS strike could be the most expensive in 100 years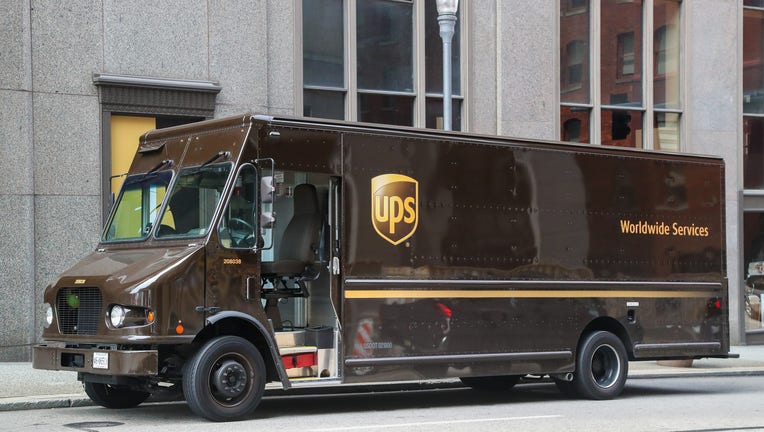 article
Hundreds of thousands of UPS drivers could go on strike by the end of the month, and the walkout could be the most expensive one in the U.S. in at least a century. 
That is according to a new analysis from the Anderson Economic Group, a Michigan-based think tank that specializes in the economic impact of labor strikes. The report estimates that economic losses from a 10-day work stoppage could cost more than $7 billion.
"The consequences here of this strike would reach every town in America in a matter of days," Patrick Anderson, president of Anderson Economic Group, told FOX Business. 
UPS STRIKE LOOMS AS TEAMSTERS TALKS REMAIN STALLED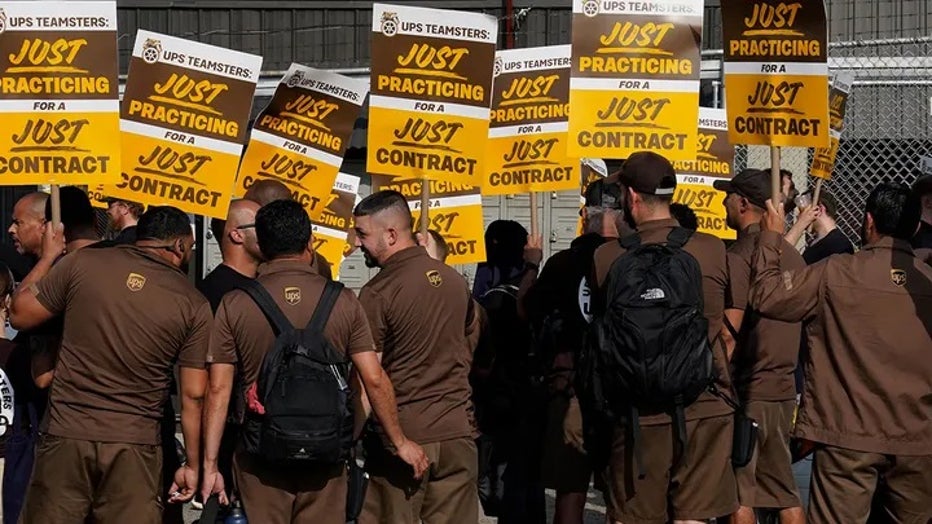 United Parcel Services workers walk a "practice picket line" on July 7, 2023, in the Queens borough of New York City, ahead of a possible UPS strike. (Photo by TIMOTHY A. CLARY/AFP via Getty Images / Getty Images)
The $7 billion figure includes UPS customer losses of at least $4 billion and lost direct wages of more than $1 billion. It does not take into consideration strike pay, unemployment benefits, unemployment taxes, income taxes, government spending or settlement bonuses. 
Negotiations between UPS and the Teamsters union stalled last week as the two sides remain at odds over the terms of a new contract, raising the odds of a strike at the beginning of August.  
UPS OFFERS TEAMSTERS 'SIGNIFICANT' PAY BOOST AS UNION'S STRIKE THREAT LOOMS
The current contract, which covers some 340,000 UPS workers, expires on July 31. UPS workers already voted 97% in favor of strike authorization in mid-June; it would mark the largest strike against a single employer in U.S. history and the first UPS teamsters walkout since 1997.  
The main point of contention between the two sides is higher pay, particularly for the company's part-time workers. Under the current contract, pay for part-time employees starts at $15.50 an hour and includes a pension, health benefits and tuition reimbursement.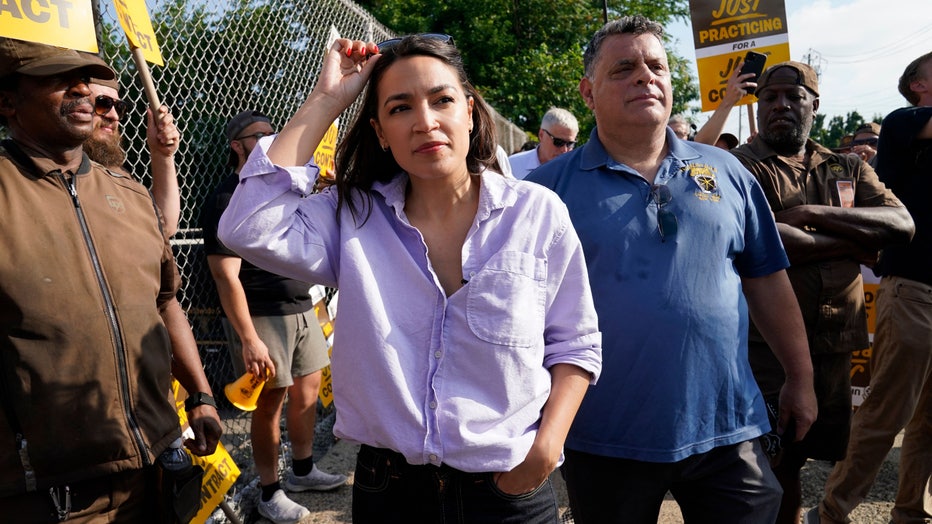 US Representative Alexandria Ocasio-Cortez (C), Democrat of New York, joins United Parcel Services (UPS) workers during a 'practice picket line' on July 7, 2023, in the Queens borough of New York City, ahead of a possible UPS strike. (Photo by TIMOTH
UPS has noted the minimum pay has increased to $16.20 an hour in compliance with federal minimum wage requirements for government contractors, and argued that the average part-time pay amounts to about $20 an hour. 
Should the UPS workers walk out, it could mean package delays for consumers and small businesses across the country, including Amazon orders, the delivery of critical medical supplies and electronic components needed for day-to-day work. 
In 2021, UPS commanded about 37% of the parcel delivery market by revenue, followed by FedEx at 33%,the U.S. Postal Service at 17% and Amazon Logistics at 12%, according to data from the Pitney Bowes Parcel Shipping Index.
GET FOX BUSINESS ON THE GO BY CLICKING HERE
The interruption to work would trigger near-immediate lost sales and lost wages, along with "significant and lasting harm for small businesses, household workers, sole practitioners, and online retailers across the country," Anderson said.
UPS has called on Teamster negotiators to return to the bargaining table, while union officials insist the company needs to go further in its efforts to make a deal. 
LINK: Get updates and more on this story at foxbusiness.com.