Unborn baby makes 'rock on' salute in sonogram image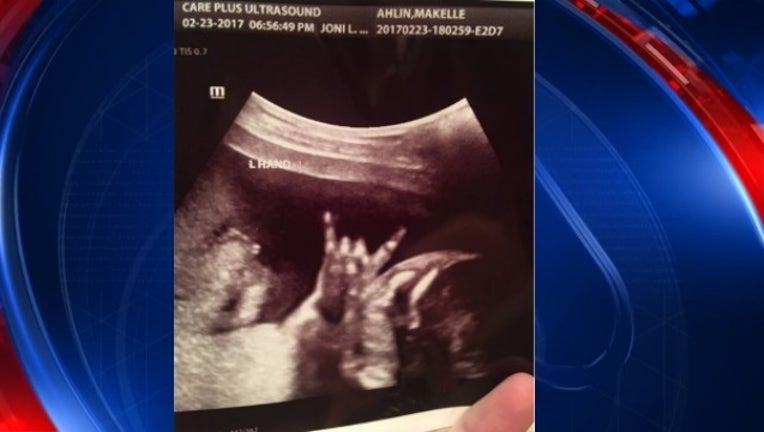 article
A Utah couple's sonogram image is getting a lot of attention after they noticed their unborn child flashing a rock'n'roll salute.
Makelle Ahlin, who is 22 weeks pregnant, was undergoing a sonogram when her husband, Jared, noticed something unbelievable: the fetus was making the "rock on" hand gesture.
"My husband initially saw it, he had to tell the ultrasound tech 'wait go back, I need a picture of that!,'" said Ahlin.
As for where the baby got its rocker roots from, Ahlin said "Our music taste doesn't really reflect heavy metal, my husband probably listened to more of that kind of stuff than me, I would say I was more of a 'punk rocker'.
But she said they've been known to partake in an occasional dance party in the living room. 
--------------
Makelle's Blog: http://www.lostboysarewe.com/
Instagram: http://bit.ly/2mpKPDJ
SEE ALSO: 100-year-old great-grandma dances to Bruno Mars tune