UGA alumni make history with British Open placements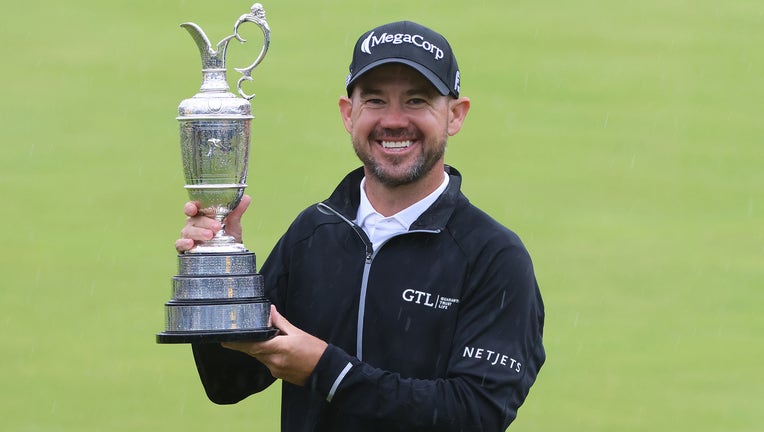 article
HOYLAKE, England - Two University of Georgia graduates have made history with their domination at the British Open over the weekend.
After dominating the field, Savannah resident Brian Harman took first and Sepp Straka joined a four-way tie for second place. 
This makes them the first players from the same school to finish first and second at The Open in the same year, the UGA golf program announced.
Harman twice responded to a rare bogey with back-to-back birdies, leaving everyone else playing for second. He closed with a 1-under 70, making an 8-foot par putt on the last hole for a six-shot victory.
At age 36, he is the oldest first-time major winner since Sergio Garcia was 37 when he won the Masters in 2017.
Harman had gone 167 tournaments over six years since his last win in the 2017 Wells Fargo Championship. This is only his third title in his 12 years on the PGA Tour.
"I've always had a self-belief that I could do something like this," Harman said. "It's just when it takes so much time, it's hard not to let your mind falter, like maybe I'm not winning again. I'm 36 years old. Game is getting younger. All these young guys coming out, hit it a mile and they're all ready to win. Like, when is it going to be my turn again?
"To come out and put a performance like that together ... I don't know why this week, but I'm very thankful that it was this week."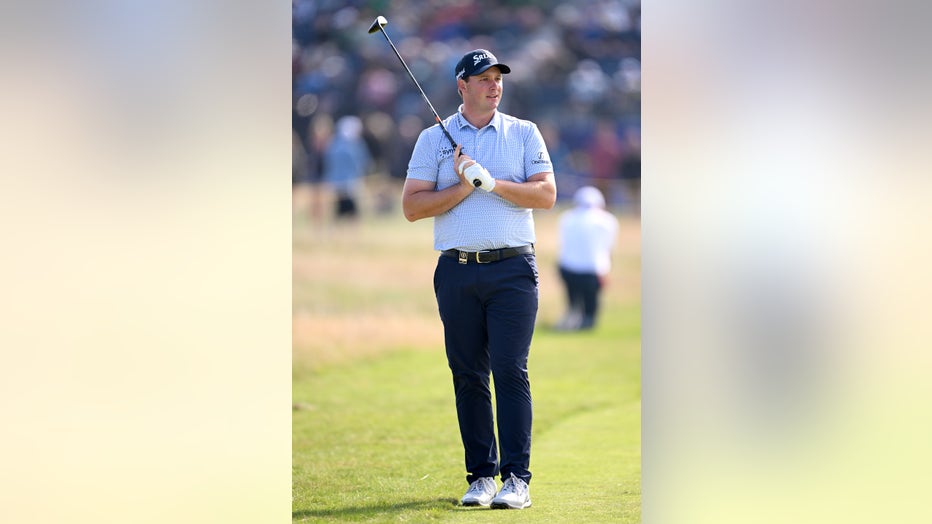 Sepp Straka of Austria reacts after his 2nd shot on the 5th hole on Day One of The 151st Open at Royal Liverpool Golf Club on July 20, 2023 in Hoylake, England. (Photo by Ross Kinnaird/Getty Images)
Masters champion Jon Rahm birdied his last hole for a 70 to make it a four-way tie for second place with Straka, Tom Kim, and Jason Day.
Harman took the lead on Friday morning with the second of four straight birdies early in the second round. He never trailed over the final 51 holes, leading by five shots after the second round and five shots after the third round.
He started the round in the rain with a smattering of boos from the grandstand. But he walked up toward the 18th green to a standing ovation, and tapped his hand to his heart to acknowledge the fans as he walked off the green. All that remained was signing his card — a 13-under 271 — and return to collect the silver claret jug, the oldest trophy in golf.
"I'm going to have a couple of pints out of this here trophy, I believe," Harman said.
Harman now has a five-year exemption in all the majors and joins the list of Open champions at Hoylake that include McIlroy and Tiger Woods, Bobby Jones and Walter Hagen.
He also can think about a return to Europe in September for the Ryder Cup in Rome. The victory, worth $3 million, moves him comfortably to No. 3 in the standings. The top six a month from now automatically qualify.
Harman never has played in a Ryder Cup. He moves to No. 10 in the world.
The Associated Press contributed to this report.