2 men killed in shooting outside southwest Atlanta recording studio
ATLANTA - Police said two men were found shot dead outside a recording studio in southwest Atlanta late Tuesday evening.
The shooting happened a little after 11 p.m. on Campbellton Road, near Fairburn Road. Police said officers arrived to find two men dead in the parking lot, both with multiple gunshot wounds.
The Fulton County Medical Examiner's Office identified one of the victims as being 32-year-old Herman Gibbs.
Gibbs' sister told FOX 5's Aungelique Proctor the father of two has been better known as rapper "Baby Boy" for the last ten years.
The other man is said to be between 25 and 30 years old. The Fulton County Medical Examiner's Office said the man's family has not notified as of Wednesday evening and his name cannot be released.
Sign up for FOX 5 email alerts
Crime scene investigators were on the scene well into the morning collecting evidence and logging the scene. Homicide detectives still have not been able to determine what led to the shooting.
"We do know the whole incident took place in the parking lot, there is no indication that the shooting happened inside," Lt. Pete Malecki with the Atlanta Police Department said.
Witnesses told FOX 5 they saw a silver sedan speeding away from the area around the time of the shooting.
Investigators said they are looking for two potential gunmen.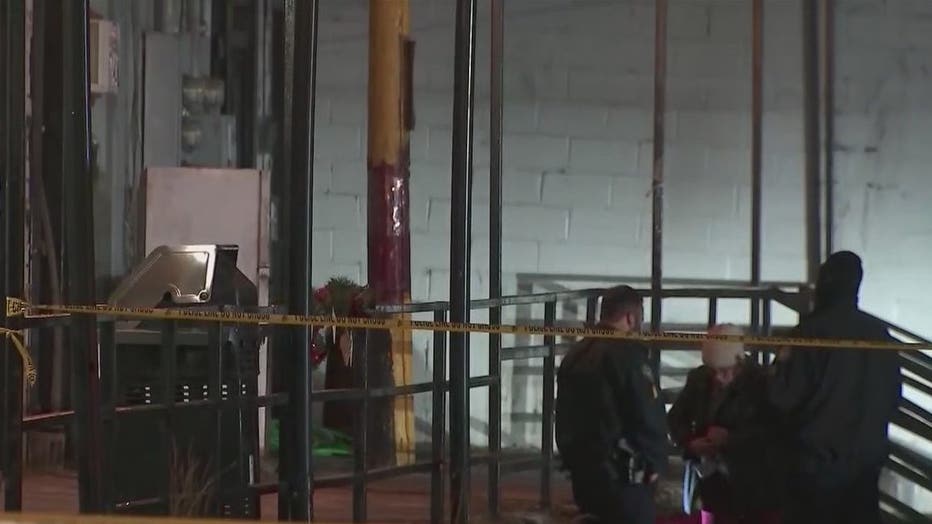 The violence upset one of the owners of Baker's Black Tie Florist which has been a staple in the area for 35 years.
"It's definitely too close for comfort. Every day it's getting worse and worse. We already got corona. We got other things going on. I don't understand the violence," Devon Baker said.
"It's definitely a tragedy. This close to the holidays. I just feel for their families," Baker remarked.
Anyone with information regarding the shooting is asked to contact the Atlanta Police Deaprtment.
WATCH: FOX 5 Atlanta live news coverage
------
Download the FOX 5 Atlanta app for breaking news and weather alerts.