Tweet: Ric Flair sworn in as Clayton County deputy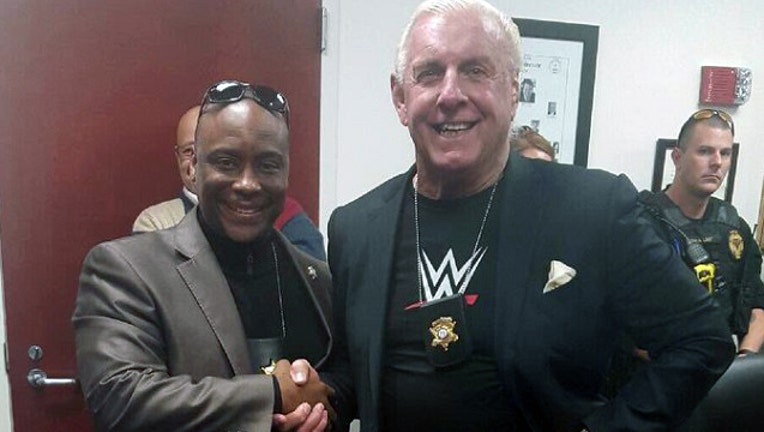 article
CLAYTON COUNTY, Ga. - WWE living legend Ric Flair is used to having belts placed around his waist, but this week he got another honor, one placed around his neck.
In a tweet Friday, the official account for the Nature Boy, @RicFlairNatrBoy, showed a photo of him shaking hands with Clayton County Sheriff Victor Hill and a badge around his neck. The caption reads "Honored to be sworn in today as an Honorary Deputy by Sheriff Victor Hill! #DeputyNaitch @WWE."
No word yet on how the two were introduced or what lead to the honor for Flair.
Flair, whose real name is Richard Morgan Flieh, bills out of Charlotte, North Carolina and has been an integral part of the wrestling world for the past five decades working in various circuits including the now defunct Atlanta-based World Championship Wrestling, Inc.
In 2012, Flair made his second return to the WWE with which he is currently associated.
Earlier in the month, former NBA great Shaquille O'Neal was sworn in as a sheriff's deputy becoming the tallest member in the history of the force there.