Trump faces new federal lawsuits over immigration executive order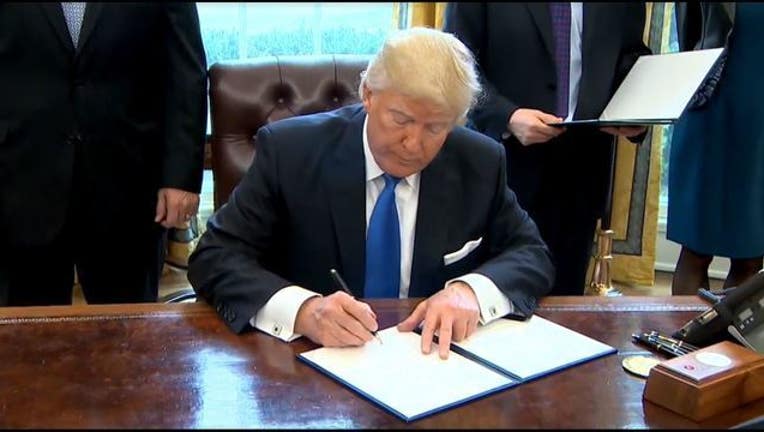 article
The Trump administration is facing a fresh wave of federal lawsuits in the wake of its controversial executive order on immigration – with challenges emerging so far from civil rights groups, Muslims barred from entering the U.S., and a state attorney general.
Washington Attorney General Bob Ferguson on Monday afternoon became the first state official to sue the president over the issue.
"We are a country based on the rule of law," Ferguson, a Democrat, said at a news conference in Seattle. "In a courtroom, it is not the loudest voice that prevails. It's the Constitution."
The lawsuit seeks a temporary restraining order blocking Trump's executive order.
Ferguson was among 16 state attorneys general who released a statement Sunday calling the president's immigration order "un-American and unlawful."
Read more on FOX NEWS.