Tropical Storm Bonnie moving away from East Coast, worries over new storm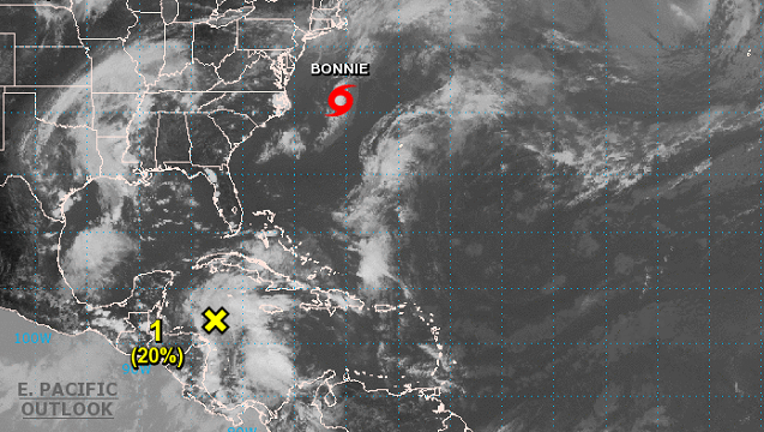 MIAMI (AP) — Tropical Storm Bonnie is moving away from the U.S. East Coast on Friday, a day after re-forming into a tropical system.
Bonnie's maximum sustained winds Friday were near 40 mph (65 kph). The U.S. National Hurricane Center says Bonnie has strengthened again into a tropical storm but does not threaten land.
But weakening is expected to weaken again Saturday.
The storm is centered about 285 miles (460 kilometers) east of Cape Hatteras, North Carolina, and is moving east at 13 mph (20 kph).
Meanwhile, the National Hurricane Center is monitoring a lower pressure area of concern near the Yucatan Peninsula of Mexico. The showers and thunderstorms may develop into a tropical system over the weekend, according meteorologists. The system is expected to affect Florida early next week.