Tractor-trailer gets stuck on Temple train tracks... again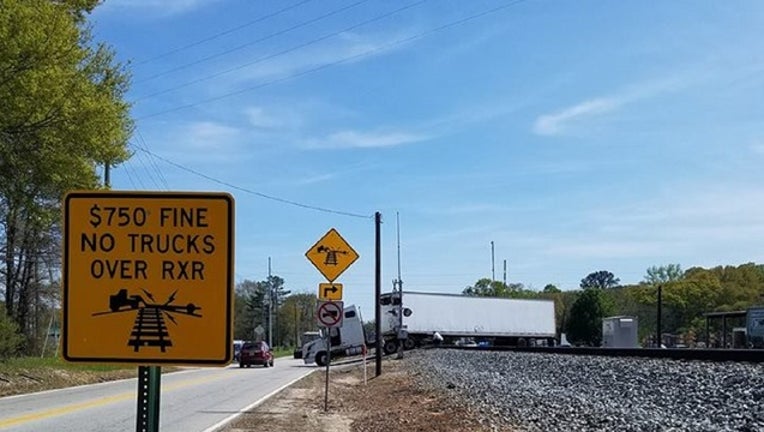 article
TEMPLE, Ga. - Another week, another tractor-trailer stuck on the train tracks in the city of Temple.
The Temple Police Department shared out a picture of a semi stuck on the track Wednesday along Highway 113 near Rainey Road, but it appears this time the end was not as spectacular or messy.
Nine days earlier, a truck carrying cables got stuck on the tracks. The train couldn't stop and smashed straight into the truck, dragging it a distance. Though the truck was destroyed, no one was injured.
VIDEO: Train smashes into stuck tractor-trailer in Temple
A similar incident happened the next day in Acworth.
Some truckers said drivers will end up following their GSP into the unsafe crossing.
Temple Police said the fine for tractor-trailers crossing the tracks is $750.
SEE ALSO: Train slams into tractor-trailer stuck on tracks in Acworth