Tornado didn't directly hit Alabama mobile home where 4 died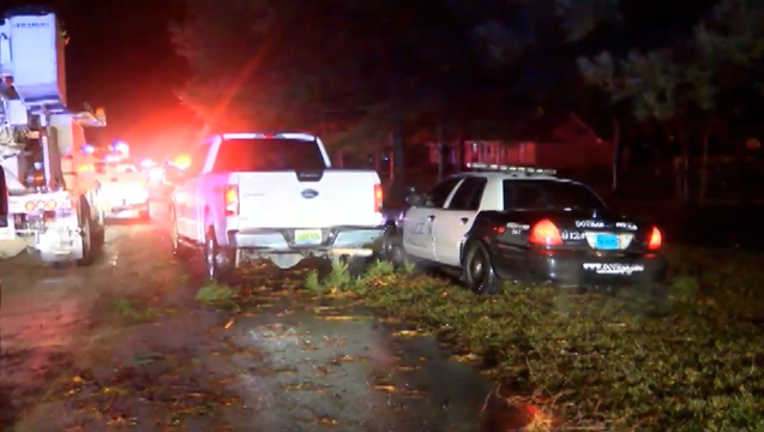 article
MONTGOMERY, Ala. (AP) -- The National Weather Service says a tornado didn't directly kill four people who died Monday in southeast Alabama.
A survey team concludes a tree that crashed through a mobile home near Rehobeth, killing four, was felled by straight-line thunderstorm winds.
The team concludes winds of 85 mph were related to a nearby tornado with 115 mph winds.
That twister, rated EF-2 on the enhanced Fujita scale, touched down in Geneva County and ended 8 miles later in Houston County, creating a 500-yard-wide damage path. The tornado's worst destruction came at the National Peanut Festival grounds.
Alabama Gov. Robert Bentley will tour damage Wednesday.
A second twister with 90 mph winds hit Bullock County, causing mainly tree damage.
At least 19 tornadoes have been counted in Alabama, Mississippi, Georgia and Louisiana.