Timeline of events leading to Andrea Sneiderman's arrest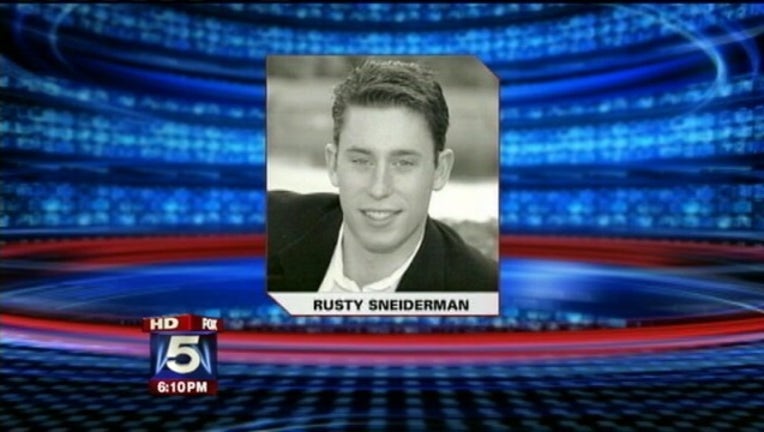 article
Back in March, DeKalb County District Attorney Robert James called Andrea Sneiderman a "co-conspirator" in her husband Rusty's murder. At that time, he insisted there was strong evidence to back up those remarks.

That evidence led to Andrea Sneiderman's arrest on Thursday.

Loved ones describe 36-year-old Rusty Sneiderman as a successful Harvard graduate and savvy entrepreneur. The Ohio native lived in Dunwoody with his wife Andrea and was the proud father of two children. He had just dropped of his young son, Ian, at Dunwoody Prep when he was gunned down in the daycare's parking lot on the morning of November 18. 2010.

"Our whole family has lost its brightest light and we don't know why," said Rusty's brother, Steven Sneiderman.

January 4, 2011: Police arrest  48-year-old GE engineer Hemy Neuman . The married father of three was Andrea Sneiderman's boss. During his murder trial, prosecutors and defense attorneys hammered the widow with accusations that she and Neuman were romantically involved during several out of town business trips in the months leading up to the murder.

"They're holding hands, they're drinking wine, they're talking about each other's families. They're sitting out under the moonlight. He's saying 'I love you,'" James said.

Andrea Sneiderman vehemently denied the allegation on the stand, despite conflicting testimony from other witnesses. A month later, in closing arguments DeKalb District Attorney Robert James suggested Andrea was a co-conspirator who knew more about her husband's murder than she'd let on.

"How could she know 30 minutes after Rusty was shot that he was shot. But she didn't get told until she got to the hospital two and a half hours later. The only person that knew and the only person that could have told her is sitting right over here [points at Hemy Neuman]. That means he ain't crazy – he's a co-conspirator," said James.

MARCH 15, 2012: Hemy Neuman is found guilty of Rusty's murder and sentenced to life in  prison without parole. Rusty's brother finally breaks his silence on his suspicions about Andrea Sneiderman.

"Our family has long suspected Andrea's involvement in Rusty's death. It's clear to me that Andrea is covered in Rusty's blood and there are not enough rabbis in the world to wash away those sins," Steven Sneiderman said after Neuman's conviction.
AUGUST 2, 2012: Andrea Sneiderman is arrested and charged with eight counts, including malice murder and criminal attempt to commit murder.