Thankful Students Show Appreciation to Forsyth County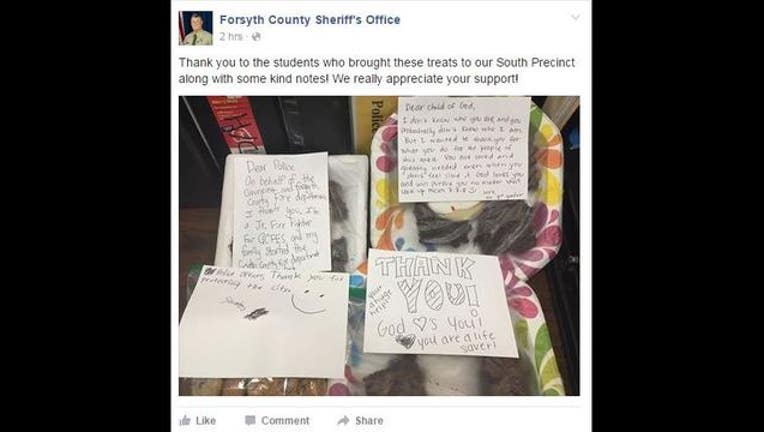 article
FORSYTH COUNTY, Ga. - Every once in a while it feels good to be told you are doing a good job and are appreciated. And today was the day for the Forsyth County Sheriff Deputies and firefighters. Local students dropped off some goodies for the public servants at the South Precinct with a whole host of kind notes stating "Thank you for protecting the city" and God loves you, you are a life saver"
One even said "I don't know who are you are and you probably don't know who I am. But wanted to thank you for what you do for the people of this area." 
Sometimes when you're having a bad day, week or month, all it takes is a little reminder from the people you serve that yes 'my efforts don't go unnoticed.' As the crews said on their Facebook page "We really appreciate your support."