Teens accused of robbery hit by a truck during getaway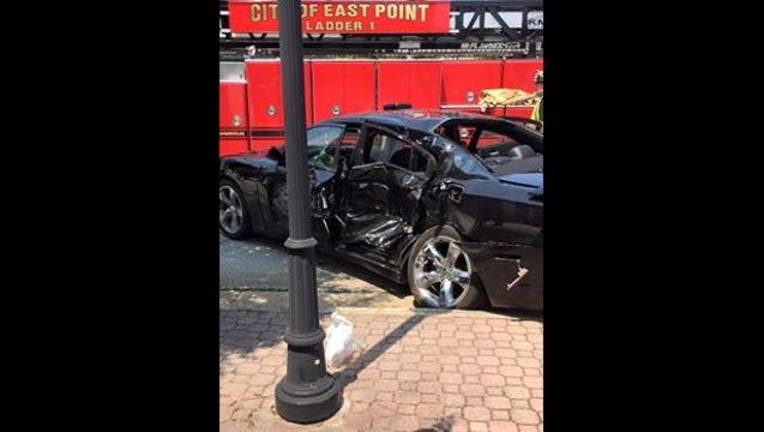 article
Three teens are in the hospital after police say they robbed some businessmen outside a hotel in East Point.
Investigators tell FOX5 two businessmen were just packing up to leave the Homewood Suites when three teens in a Dodge Charger pulled up, grabbed two of their laptop bags and took off.
One witness said "They just brazenly jump out, grab their stuff and try to do a quick getaway."
One of the men grabbed hold of the car and was flung off when the driver made a sharp turn. Police say the teens barely made it out of the parking loT when they were t-boned by a trash truck.
The driver was pinned in the wreckage. A witness says he saw the two businessmen running yelling "Stop them, they just stole from us!"
That witness and one of the businessmen held two of the teens until police arrived. The other businessman, who is also a fireman, gave medical attention to the driver until paramedics arrived.
The businessman said "Call it Karma, call it what you want, it's how things go. They picked the wrong people to take something from and ended up paying the consequences for it."
All three teens were taken to the hospital. Police believe they may be connected to other crimes. Police also say the Dodge Charger they were driving was reported stolen out of Fairburn June 27.