Teenager shot, homes damaged in drive-by shooting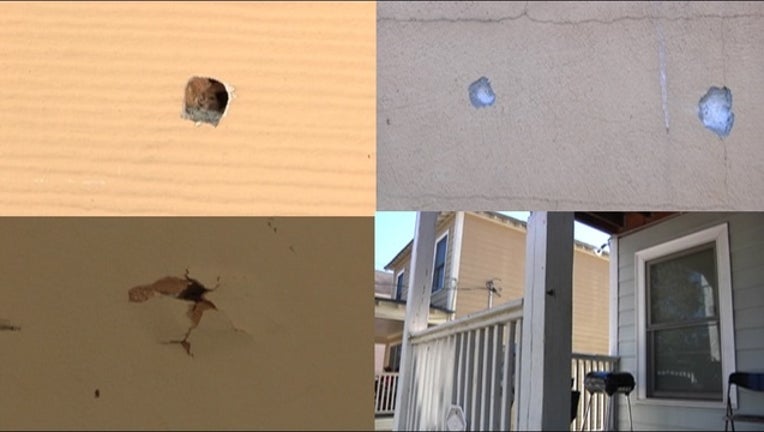 article
A teenager was injured in a drive-by shooting on Windsor Street SW Saturday night, as dozens of bullets were sprayed at homes and families ducked for cover.
"They were sitting out here when they shot," said one neighbor, pointing to her porch, who did not want her identity revealed. "They were running for their life," said the woman, who showed FOX 5 numerous bullet holes on the outside of her home and inside along her walls.
Neighbors also showed us the damage at a home next door, in which the room of a teenage girl had a bullet hole over her bed; she was inside the room during the drive-by shooting.
No one in any of the homes was injured, but later that evening, police responded to a 911 call of a teenager shot on Fulton Street NW, about a half a mile away, and determined the teenager was shot during the drive-by shooting.
No word from investigators if the teenager was an innocent bystander or was the target of the shooting.
The teenager was taken to Children's Healthcare of Atlanta at Egleston. The victim's condition is not known at this time.