Wanted teen caught in his underwear after chase through Atlanta in stolen car, police say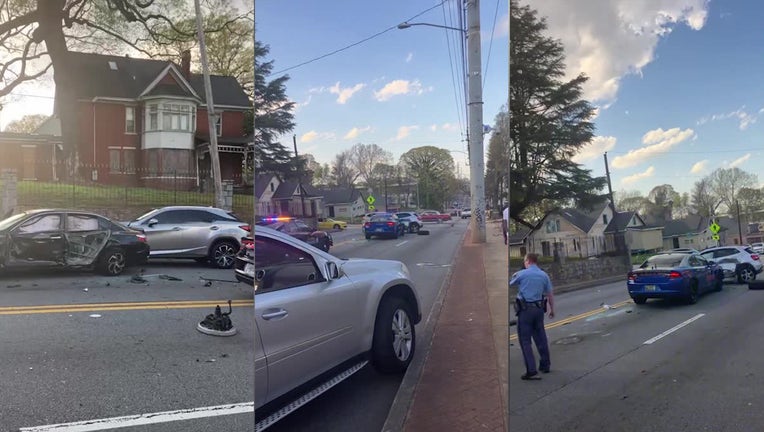 article
ATLANTA - A police chase involving a reportedly stolen SUV ended with multiple vehicle crashes and a wanted teenager arrested in just his underwear, police say.
A viewer sent FOX 5 video of the aftermath of the crash, which involved officers from the Atlanta Police Department and Georgia State Patrol troopers.
According to police, on Saturday at around 6 p.m., the Georgia State Patrol notified the APD of a stolen Mercedes-Benz SUV that they were following on Martin Luther King Jr. Drive.
Officers chased the vehicle onto Interstate 20 before the driver turned off the interstate onto McDaniel Street and then eventually onto Metropolitan Parkway.
In his attempt to get away, police say the driver ended up hitting a vehicle while trying to pass it and then sideswiped at least five other cars before coming to a stop.
After the crashes, the driver and female passenger tried to escape on foot. The 19-year-old suspect was found a short time later wandering around a neighborhood in his underwear.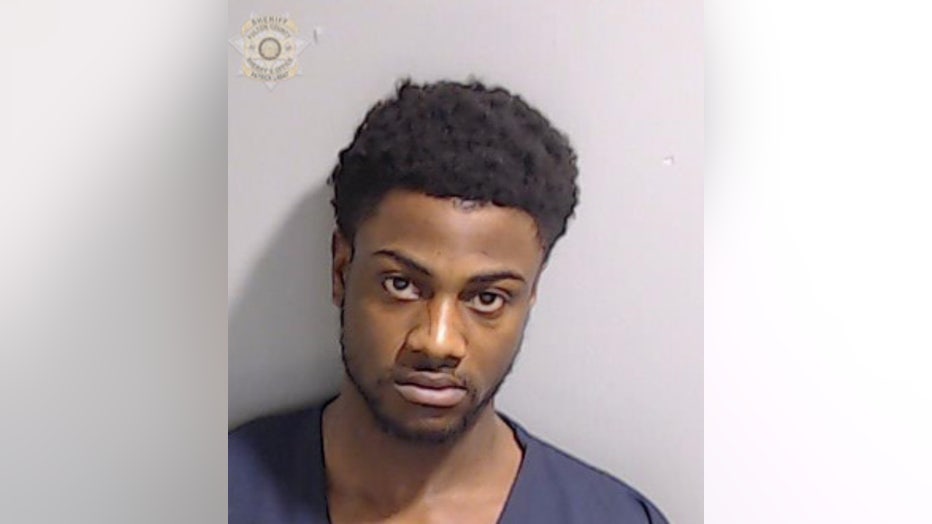 Michael Antonio Smith (Fulton County Sheriff's Office)
The suspect, identified as 19-year-old Atlanta resident Michael Antonio Smith, was transported to Grady Memorial Hospital and is currently facing charges of theft by receiving, felony fleeing and attempting to elude, reckless driving, hit-and-run, and obstruction.
Police say he was also wanted out of Chatham County.