Syrian Refugee Carries Dog Over 300 Miles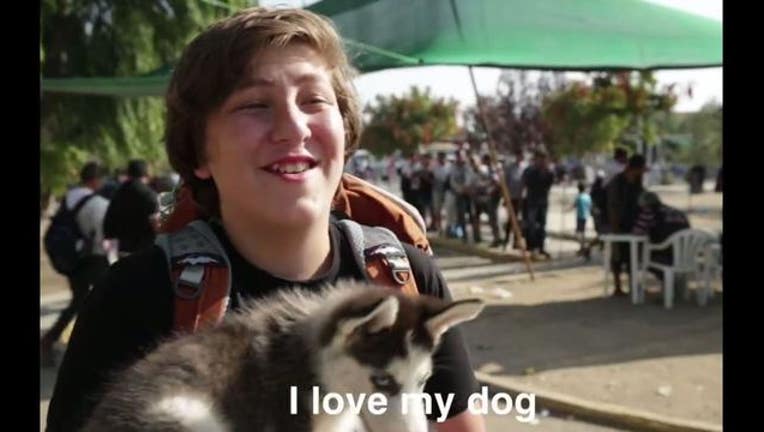 article
A video has quickly gone viral on Facebook of a Syrian refugee and the love he has for his dog. The video was uploaded by the UN Refugee Agency (UNHCR) and has been shared more than 48,000 times. 
"I love this dog. I need him," said 17-year-old Aslan, who fled the war in Damascus. 
UNHCR said they have seen many others just like Aslan. On their long journey from Syria, across the Mediterranean Sea and through Europe, they carry their animals. Aslan said he has walked roughly 500 kilometers, which is about 310 miles. He's one of the latest refugees to arrive on the Greek island of Lesvos. He only took a small bag and his beloved pup, Rose. 
"I love my dog!"
Aslan said Rose even has her own passport. Many people can relate to this type of love and wouldn't dream of leaving their pets behind. 
WATCH THE HEARTWARMING VIDEO ABOVE.
App Users: Click here to watch the video on Facebook.