Teen accidentally shoots self at Stonecrest Mall, bystander injured
STONECREST, Ga. - Christmas shopping at a metro Atlanta mall was interrupted Saturday after a gun went off sending people running. DeKalb County Police said a teen accidentally shot himself inside Stonecrest Mall.
"We heard a loud bang," said Tameka Thomas. "Like, it shook the building."
DeKalb County Police said officers responded to a shooting Saturday afternoon just after 2:15 p.m. When they got to the mall, they found a 14-year-old shot in the leg. He was taken to the hospital with non-life-threatening injuries. Investigators said it appeared the teen accidentally shot himself.
"They locked us down to try and figure out what was going on to see if they could find who they were looking for," Thomas said.
"How he even got the gun is the question, really," said Keya Kash. "At 14? Where are you purchasing a gun at 14?"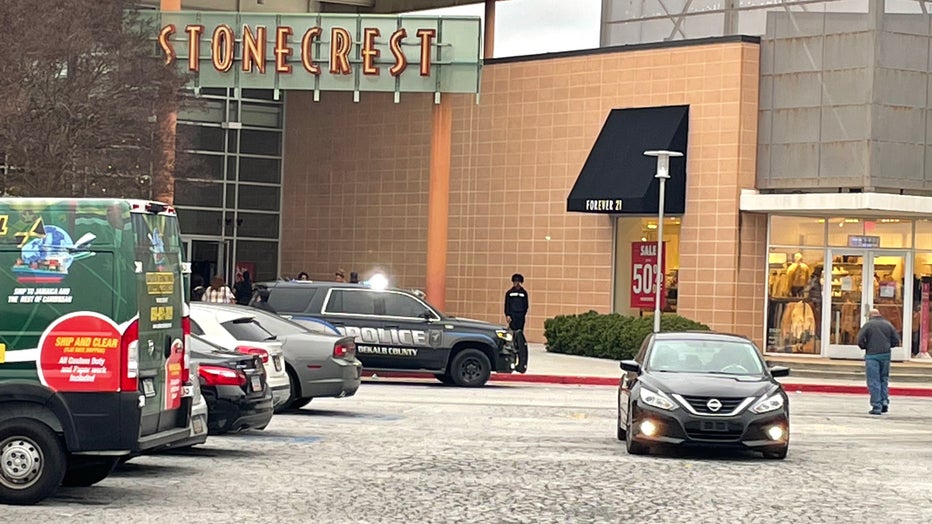 Stonecrest Mall (FOX 5 Atlanta)
The mall was the place to be Saturday as shoppers looked for gifts ahead of the holidays.
The shooting scare prompted at least one parent to come by and check on her daughter.
"She works here. So, I am scared regardless because she works here," Kash said.
After the gun went off, shoppers took off running in search of safety.
Police said a woman had to be taken to the hospital after being injured while running from the mall.
"I just wish we could go out and this not be an issue," Thomas said. "It just needs to be a lot safer to be honest."
Shoppers said the mall was closed for a short period of time before eventually reopening. But, a number of stores decided to remain closed until Sunday.
As for the shooting, investigators said that they are looking into this. They did not say whether anyone will face charges.