Starbucks love - a man creatively proposes to his girlfriend where they first met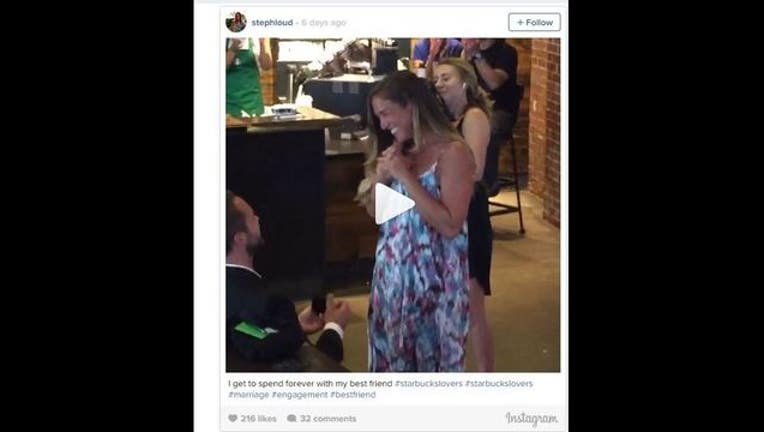 It's like a great love song. A couple recently got engaged at the site of their first meeting, at a Starbucks inside an REI store in Colorado. Thanks to the help of ARK Project Now, a group that performs random acts of kindness, Stephanie's boyfriend David was able to set up a fake challenge at the store where they first met to keep her occupied while he changed into a suit and tie for the proposal.
After Stephanie finishes her challenge – to climb a rock climbing wall and find a Starbucks gift card – she walks into the coffee shop and finds David ready to propose and her family sitting at nearby tables.