Spelman College closes campus after bomb threat
ATLANTA - Spelman College in Atlanta suspended classes Tuesday morning and closed the campus while Atlanta police and other authorities investigated the latest bomb threat on a historically Black college and university's campus.
Spelman officials said there was no specific location mentioned in the threat and there was no report of a device having been found. Spelman joins Morehouse, Albany State, and Fort Valley State on the list of HBCUs in Georgia--part of a growing list of Black schools threatened nationwide.
ATLANTA'S SPELMAN COLLEGE, GEORGIA HBCUS TARGETED BY BOMB THREATS
The Department of Homeland Security, the Department of Justice, and the FBI are working with state and local agencies to investigate the bomb threats that started at the beginning of Black History Month. Nearly 20 Black colleges in the Deep South and along the East Coast received bomb threats since February 1.
"These threats are despicable. They are designed to make us feel fearful and vulnerable," Spelman President Mary Schmidt Campbell, Ph.D. said in a statement.
"The SPLC believes this was a racist attack that aims to not only disrupt the start of Black History Month, but the perpetrators wanted to send a message that even learning while Black isn't safe," Lecia Brooks said during an online forum hosted by the Southern Poverty Law Center Tuesday.
The SPLC hosted the forum among leaders of historically Black colleges to address the state and federal investigations into the bomb threats.
Last week, FBI agents linked six young people--described as tech-savvy minors aligned with a neo-Nazi group--to some, but not all of the bomb threats. Still, it's not clear how far their network reaches and if the threats could escalate. The investigators believe a spoofed phone number was used to make the threats, the official said.
"These are acts of terrorism. The fact that they haven't yet led to an explosion, thank God, does not change the fact that these are acts of terrorism," said Dr. Ann McCall, Vice President of Xavier University in New Orleans.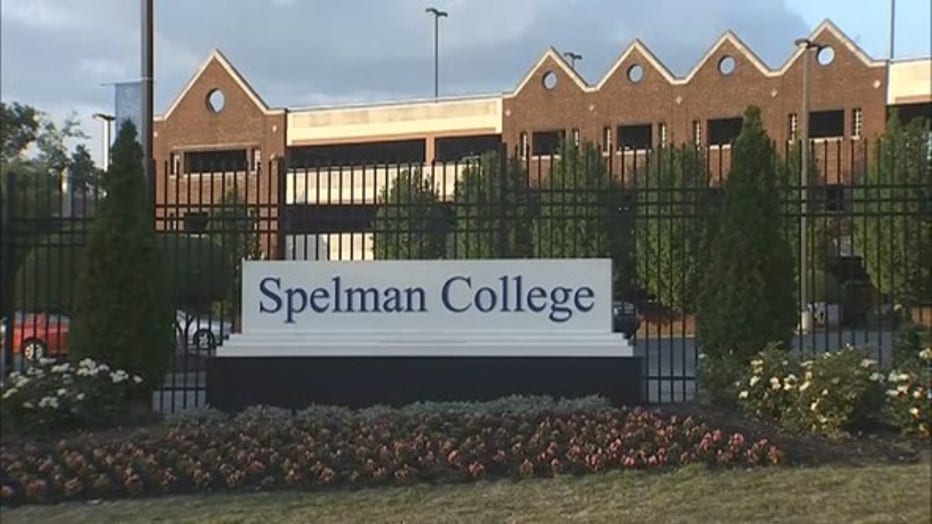 Black college leaders believe the bomb threats against HBCUs should be a serious concern to all Americans.
"Three months ago, you had bomb threats at Ivy League institutions as well, so this becomes complicated because we're dealing with issues of white supremacy, the Kiddy Klan, as I like to call it. And now we're in this critical race theory environment, that's why this is elevated. This can happen anywhere," said Dillard University President Dr. Walter Kimbrough.
Georgia Congresswoman Lucy McBath issued a statement Tuesday afternoon saying "These threats seek to intimidate and terrorize, but they will not succeed." The American Jewish Committee also released a statement calling the attacks cowardly attempts to disrupt learning that are "doomed to fail."
After the last threat, Atlanta Mayor Andre Dickens arranged for additional police patrols around the AUCC.
The FBI is now investigating bomb threats against at least 17 historically Black colleges and universities across the U.S. 
WATCH: FOX 5 NEWS LIVE COVERAGE
The Associated Press contributed to this report.