Sheriff: $300K of meth found stored in juice bottles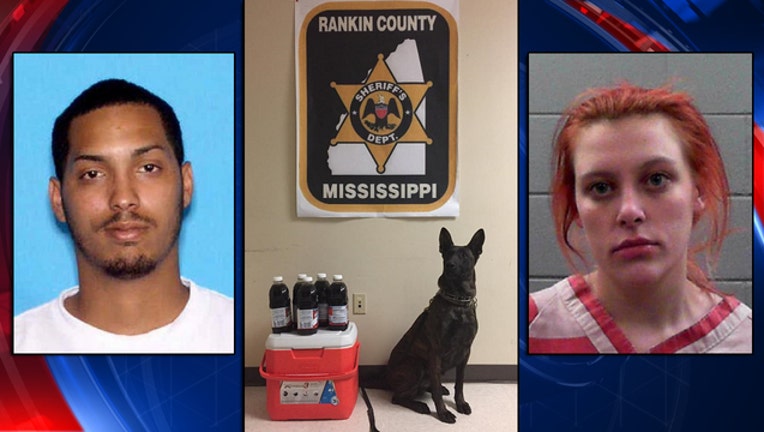 article
PELAHATCHIE, Miss. (AP) - Authorities say they have captured a man who slipped away after a deputy discovered liquid methamphetamine stored inside plastic juice bottles.
Rankin County Sheriff Bryan Bailey tells news outlets that a deputy pulled over a pickup truck Saturday night and found about $300,000 worth of liquid methamphetamine concealed in juice containers.
While a deputy was arresting the passenger of the truck, 18-year-old Rebecca Lynn Whiting, the driver, 27-year-old Felix Josue Colon-Rodriguez, escaped on foot. Pelahatchie police caught and arrested Colon-Rodriguez on Sunday
Both Whiting and Colon-Rodriguez are from Albertville, Alabama. It is unclear whether either has an attorney.
Liquid methamphetamine is a fairly new form of the drug which is made when meth is dissolved in water, which makes it easier to disguise during transportation.