Service dog helps anxious people by making them hold his paw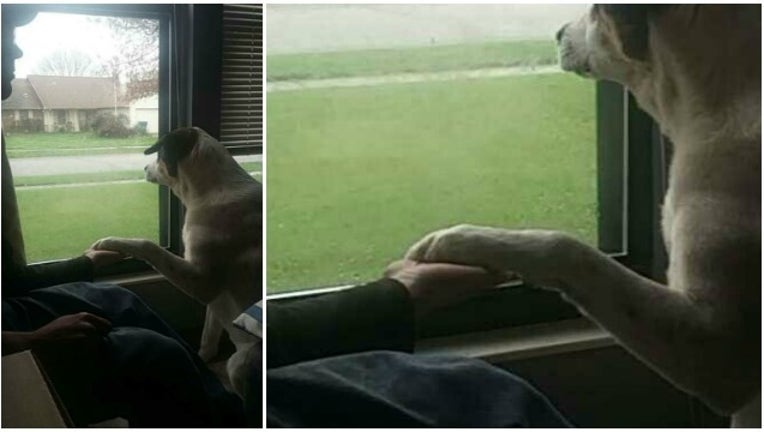 (STORYFUL) A service dog called Phoenix who holds out his paw for people suffering from anxiety to hold is a big hit on Reddit and Imgur since being posted on March 31. A photo of the dog looking out the window while a man sitting beside him held his paw was posted to Imgur by truthorbust and linked on Reddit by IrrelevantPancake.
The post on Reddit had 5,235 upvotes at time of writing and over 500,000 views on Imgur.
Reddit user IrrelevantPancake responded to comments on the Reddit thread, writing that "he's trained to respond to anxiety while making sure the environment is safe in case of a panic attack." She also answered several questions about Phoenix, his background and his training which can be seen below.