Senior center residents concerned after they say thieves broke into cars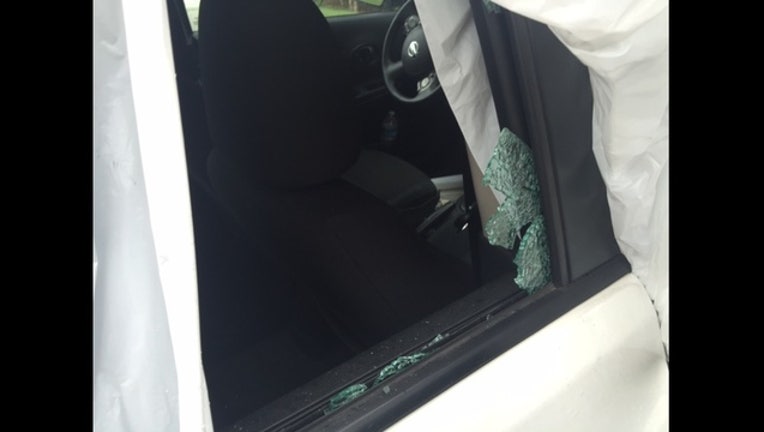 article
ATLANTA, Ga. - Some residents at a Southwest Atlanta senior living center are fed up after they said thieves broke into six vehicles inside their gated community.
Lor Rogers said six cars were broken into at the Berean Village Senior Service Center.  Rogers said in the two and half years she has lived at the senior center cars have been broken into four times.
"Glass everywhere, windows out, doors open, suitcases from the other vehicle laying in the ground," said Lor Rogers.
Rogers showed Fox Five's Nathalie Pozo her car which had a smashed window.  Rogers said some of the vehicles had items stolen from inside, adding that it is disturbing that thieves are targeting a vulnerable group of people.
"We are seniors," said Rogers.  "We are moving a little slow and some of us are in walkers and canes and that would make us at risk."
Adding to their frustration, residents claim the 911 response time was too slow.
‪71-year-old Fred Arnold tells FOX Five he was watching the parking lot from his room and caught the crooks in the act.  He showed FOX Five the log on his phone which he said proves he called 911 at least four times.
"I am up there telling them, if you come you got them, they were in the place," said Fred Arnold.
Rogers said she also called 911 when she came down to check on her car
"I called about five times after I arrived downstairs," said Rogers. "It took Atlanta Police an hour and twenty minutes to respond to that call."
FOX Five tried to reach out to Atlanta Police late Sunday evening, but did not hear back.
Some senior center residents said they fear the next time they are targeted it will be worse than smashed windows and stolen items.
"We pay taxes, we are unarmed we do not know if they come in with weapons, if they can harm us," said Rogers.  "The one thing we do not want to happen is for them to get into the door."