Senators take first look at casino gambling legislation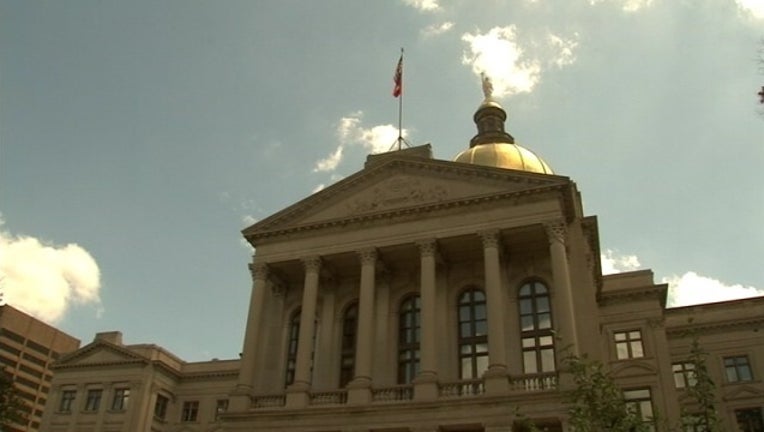 ATLANTA (AP) - Critics of casino gambling questioned the industry's potential effects in Georgia on Thursday as the measure's sponsor unveiled changes designed to soften opposition to the bill.
Dozens of lobbyists and others hoping to speak packed a meeting of the Senate Regulated Industries committee as senators began their discussion of a proposal from Sen. Brandon Beach, R-Alpharetta. The panel didn't take a vote on the measure, which has undergone significant changes from a pair of bills introduced in the House and Senate late last month.
Beach's bill still proposes two "destination resorts" required to get more than 60 percent of its revenue from non-gambling sources.
"I don't want just a casino," Beach said. "I want something that's very nice with high-end retail, high-end restaurants."
The first requires a $2 billion investment in the counties surrounding Atlanta and the second requires a $450 million in a county of more than 180,000 people. That's a lower population threshold than Beach's first bill allowed, permitting the Columbus and Augusta areas to seek a facility. Local officials from those areas weren't happy to be left out of earlier versions.
Senators didn't vote Thursday on the bill, and several members indicated skepticism. Committee chair Sen. Rick Jeffares says they'll hear from more people at an upcoming meeting. The House hasn't yet acted on a gambling bill sponsored by Rep. Ron Stephens, R-Savannah.
Beach's updated proposal also would commit 20 percent of taxes on gambling revenue for grants to rural hospitals. The bill changes the amount required for the state's merit-based college scholarship program from 70 percent to 50 percent and maintains that 30 percent be used for needs-based scholarships.
Democrats have said they won't support gambling expansion without a commitment to helping college students based on financial need.
Supporters of gambling expansion have been unsuccessful in Georgia's Legislature in recent years but about 40 lobbyists representing various companies are working to pass legislation this year. Any change will require a statewide vote on a constitutional amendment.
Gov. Nathan Deal has said he's willing to discuss the idea but wants to ensure that the state-run lottery won't take a financial hit. The lottery pays for Georgia's existing merit-based college scholarships, known as the HOPE scholarship, but has struggled to keep up with demand.
Skeptics asked lawmakers to consider other potential effects of gambling.
A.J. Robinson, president of Central Atlanta Progress, said the nonprofit that promotes the city's downtown district hasn't taken a position against gambling legislation. But a study it commissioned last year suggested a downtown casino will draw locals rather than tourists and could harm existing businesses and attractions.
"Casinos generate a lot of money, but they have their drawbacks," Robinson said.