Senate OKs extension of hospital tax for Georgia Medicaid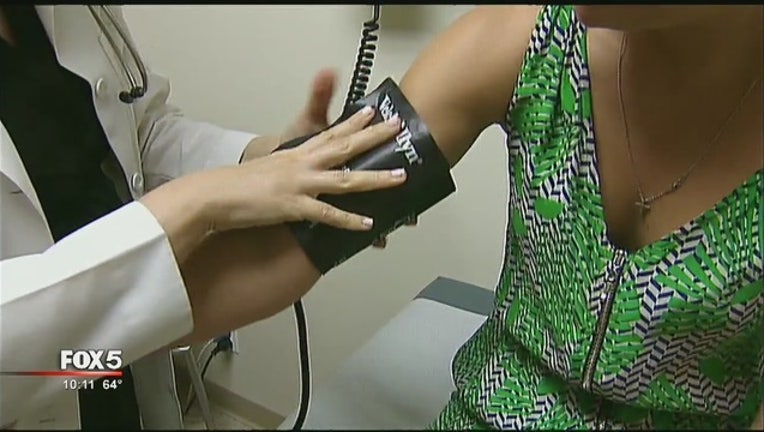 ATLANTA (AP) - Georgia hospitals would continue paying a tax that helps draw down $600 million in federal support for the Medicaid budget, under a bill that's headed to the state House.
Gov. Nathan Deal and other top Republicans called the extension a top priority heading into the legislative session. The tax, called a provider fee by the state, expires June 30.
After a sometimes testy floor debate on Thursday, senators voted 50-3 for the bill to extend the tax three more years.
The fees, adopted in 2010, are based on a percentage of Georgia hospitals' net patient revenue. They allow Georgia's Medicaid program to draw millions more in federal support for treating low-income residents. The tax is expected to yield more than $300 million from hospitals and allow the state to draw about $600 million in matching federal support.
Hospitals that see high numbers of low-income patients get the money back through a higher payment rate from Medicaid. But not all hospitals are made whole or gain financially in the arrangement.
Nevertheless, hospital organizations in Georgia still support the extension. Monty Veazey, president of the Georgia Alliance of Community Hospitals, said member hospitals are "encouraged" by the Senate's vote on the 12th day of its 40-day session.
"It is clear that our elected leaders understand the critical role hospitals play in communities across our state and the devastating impact that closure of a local hospital has on families and communities," Veazey said.
Sen. Josh McKoon was among the senators voting "no." He tried to amend the bill to allow for a one-year extension and drew objections from his own party members. McKoon, a Columbus Republican, said lawmakers shouldn't lock in the tax for three years because President Donald Trump and Republicans in Congress may make significant changes to the federal Medicaid program.
"I understand that there is a necessity to move forward with the program because of the current situation we are in," McKoon said. "There is not a necessity that we continue this program for the next three years."
Republican state Sens. Bill Heath of Bremen and Judson Hill of Marietta also voted against the bill.
Senate Democrats, who all voted for the legislation, used the debate to criticize Republicans again for refusing to expand Medicaid in Georgia under the Affordable Care Act.
Gov. Nathan Deal said the broader coverage for people offered by former President Barack Obama's signature health care law was too expensive in the long run for the state. According to the Kaiser Family Foundation, about 309,000 people in Georgia would have qualified for expanded coverage if Georgia accepted it.
For people who are uninsured, extending the hospital tax "isn't even a half measure," Sen. Vincent Fort, an Atlanta Democrat said. "Here we are fiddling while Rome burns."