Scary marriage proposal has happy ending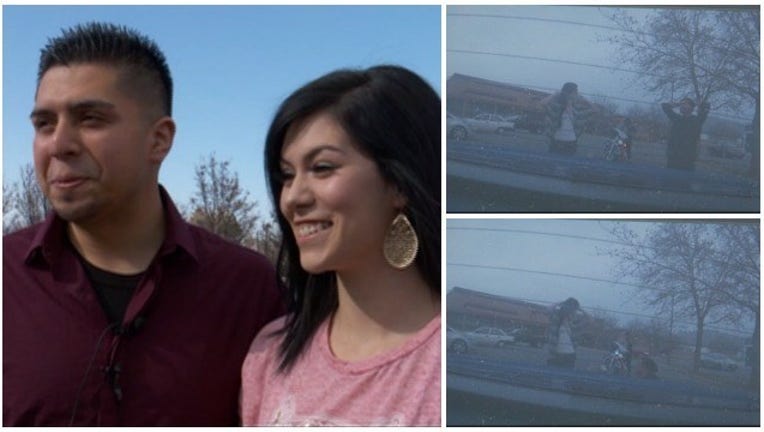 article
A Utah woman was terrified when she and her boyfriend were pulled over by police on Valentine's Day, but what she didn't know was that everyone, except her, was in on the plan.
It started with Alex picking up his girlfriend for their Valentine's date.
"I told her I was going to take her to dinner," said Alex.
However, when a policeman dramatically pulled them over, Cassie began to fear for the worst.
"He did something wrong, and I'm going to get in trouble for it too, and I was like crying," said Cassie.
The officer used his microphone to order the couple out of the car with hands behind their heads.
What Cassie didn't know was that the officer was helping with a special surprise.
"I had the camera hidden right here, right where she can't see nothing," said Alex.
Alex got down on one knee and popped the question, something Cassie said she was not expecting.
Luckily, after all of that, Cassie gave him an answer.
"I was actually glad she said yes because I knew she was mad," said Alex.
The police officer said he was glad to be part of something so special.