Police: Think twice before making a U-Turn at this Sandy Springs intersection
SANDY SPRINGS, Ga. - Glenridge Drive at Glenforest Road in Sandy Springs has become a popular place to break a traffic law.
Sandy Springs police officers have been cracking down on the problem after a number of complaints poured in from people who live nearby.
"It's annoying because sometimes it's very difficult to make a turn," said Alexander Smirnov.
U-turns are clearly not allowed here. There are not just one or two signs at the intersection. There are four. Sandy Springs officers say that should be enough of a clue to drivers not to try it.
"They're trying to get to where they're going in a congested area, and they just don't want to be patient," said Sgt. Matt McGinnis with the Sandy Springs Police Department (SSPD).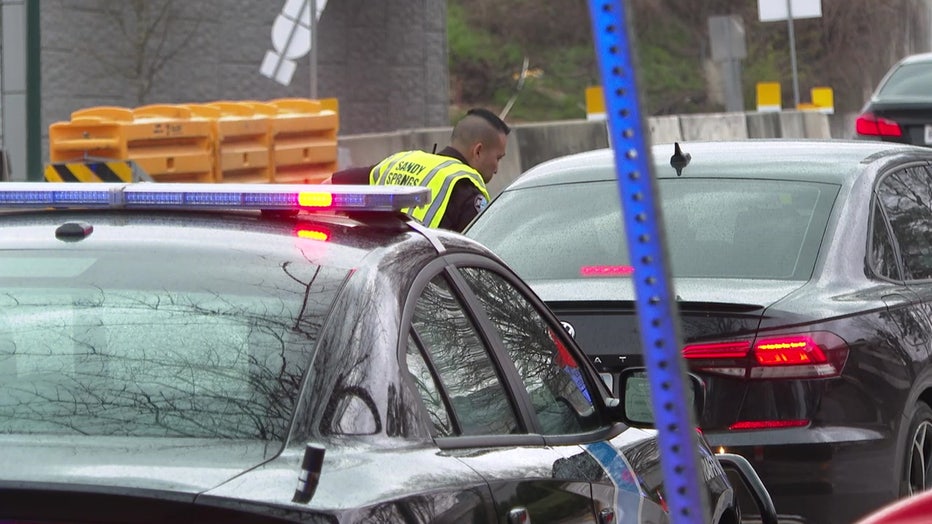 The Sandy Springs Police Traffic Enforcement Unit has focused a lot of its attention at the intersection in the last month. Officers wrote more than 300 tickets to drivers for illegal U-turns at the intersection in just three weeks, which the department says is a staggering amount.
During Wednesday morning's hour-long operation, officers ticketed five people for doing illegal U-turns in front of them.
"The goal is to try to keep people from having accidents, tearing up property," Sgt. McGinnis said.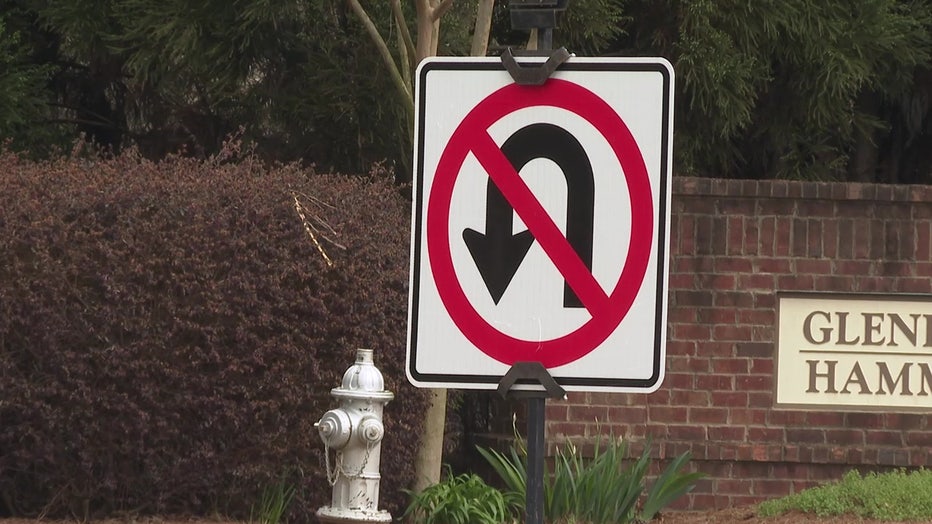 Police say the constant U-turns became a problem when construction on 285 closed a turning lane. Instead of detouring to Roswell Road, as instructed, SSPD said drivers would make the U-turn to save time.
Neighbors told FOX 5 they were glad to see police taking this seriously, but some said it is funny that some drivers would commit the crime right in front of officers anyway.
"They see police, and they still are making U-turns as if they are not paying attention," Smirnov said.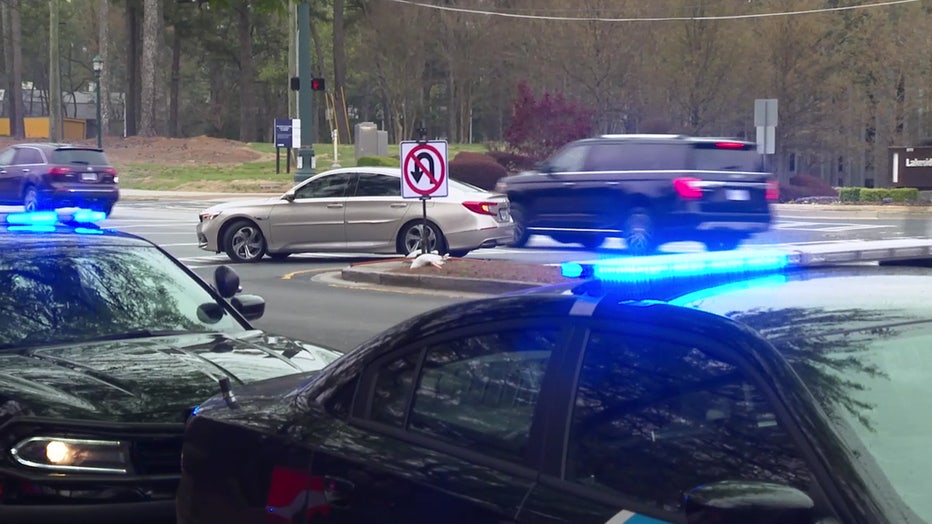 Sandy Springs Police said this operation was not about making money off tickets, but instead keeping people safe.
Officers said they would be back out at the intersection on and off in the weeks and months ahead.