Ruptured Gas Main Forces Evacuation of Clayton School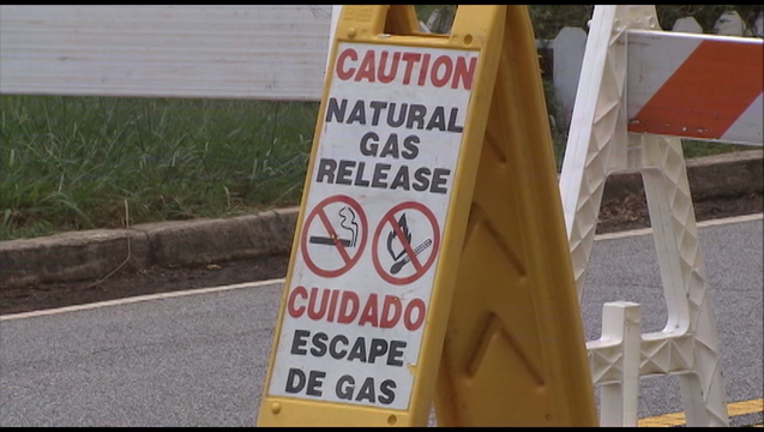 article
JONESBORO, Ga. - About 400 Clayton County Public Schools students were evacuated Wednesday morning, after construction crews ruptured a gas main near campus.
School district officials evacuated the Eula Ponds Perry Learning Center around eleven a.m..  Students boarded buses for the short trip to First Baptist Jonesboro, where students remained while firefighters, police and school officials assessed the situation.
Clayton County Schools Spokesperson Jada Dawkins says, "No one ever wants a break in the day when we are trying to educate our students have our day interrupted this was something that was unforeseen.  We took every safe and secure measure to make sure these kids were transported in a safe environment."
Students tell FOX 5 they initially thought it was a routine fire drill, only realizing it was the real deal when teachers started giving evacuation orders.  The district received the all clear around 12:30 p.m. and students were allowed to return to campus.