Win for Canton Street business owners keeps Roswell traffic flowing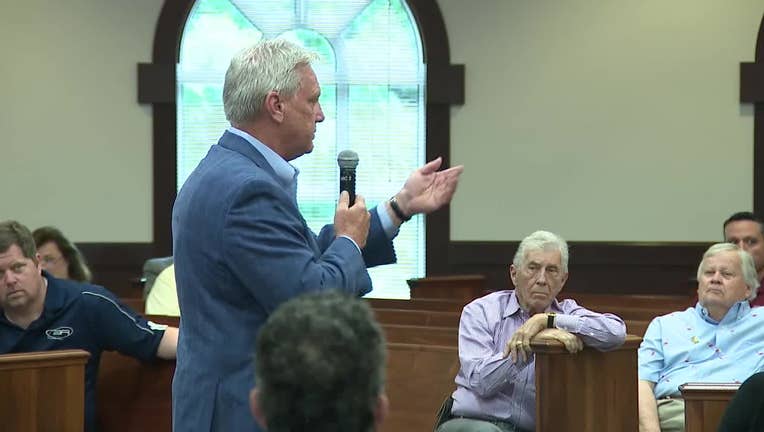 article
ROSWELL, Ga. - It appears Roswell Mayor Kurt Wilson has had a change of heart after announcing a plan to shut down a busy Roswell street and create a promenade in its place. Business owners and other stakeholders along Canton Street rejoice over news that traffic will keep flowing. 
The mayor and members of Roswell City Council decided Friday to postpone the decision.
They, instead, agreed to form a "Canton Street Promenade Taskforce" to include those stakeholders.
The mayor of Roswell met with business owners along Canton Street to discuss concerns about a plan to block off traffic to vehicles during a meeting on May 9, 2023. (FOX 5)
Council member Sarah Beeson proposed the idea for the group after hearing complaints that the promenade would affect business owners financially.
The stakeholders told the council they want a number of issues addressed before even considering the project:
Ensure the city tackles a list of voter-approved projects, including building a downtown parking deck.
Explore the creation of a green space between City Hall and Canton Street.
Activate the "Heart of Roswell Park" into a more useable, enjoyable space.
Create a connection between the square and Canton Street. 
The council will formally vote to create the taskforce May 23.