Ross Harris' ex-wife seeks healing following his conviction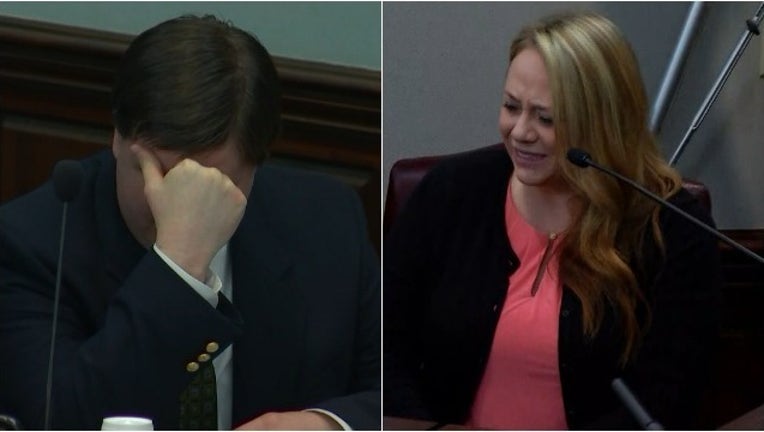 article
ATLANTA - The attorney for Ross Harris' ex-wife said he hopes his client can finally heal, now that there's a conviction in the case.
A Glynn County jury convicted Ross Harris Monday on all eight counts for his son Cooper's death inside a hot SUV two years ago.
In a statement released late Tuesday afternoon, attorney Lawrence Zimmerman stated "clouds began to swirl around Leanna (Harris) Taylor after her then husband was arrested. At that time she was living every parent's worst nightmare and continues to do so every waking moment."
Zimmerman points out prosecutors said there is no evidence connecting the-now divorce Leanna Taylor to her son's death.
RELATED: Jury finds Ross Harris guilty on all counts in son's death
"She is a mother who lost her only child and only a few unlucky parents will know what it is like to live in her skin," Zimmerman wrote. "We never had any doubt about her complete innocence, and our statements since that time have always shined a light on the truth. It was unfortunate that she had to even take a polygraph to prove her non-involvement, which she passed."
Zimmerman says Leanna wants to work to save the money needed to place a marker on Cooper's grave in Alabama.