'Robot Chicken' hatches a dead-on 'Walking Dead' spoof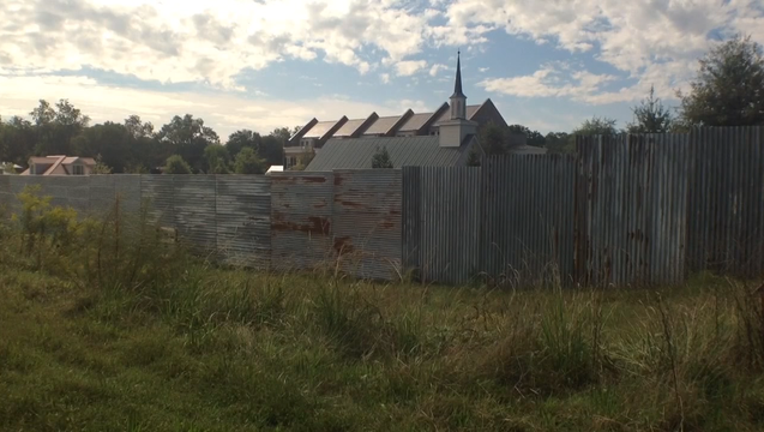 article
NEW YORK (AP) - Chickens clucking the doleful "Walking Dead" theme offer up an early hint that what's ahead will be offbeat and funny.
"The Robot Chicken Walking Dead Special: Look Who's Walking" (which airs Sunday at midnight Eastern time on Cartoon Network's Adult Swim) teams "Robot Chicken" masterminds Seth Green and Matthew Senreich with "The Walking Dead" creator Robert Kirkman and showrunner Scott M. Gimple along with "Walking Dead" stars voicing action-figure versions of their characters that, in classic "Robot Chicken" fashion, spoof the AMC zombie thriller.
"It's a massive collaboration by AMC and (Adult Swim parent) Turner that typically isn't possible," Green said during a conversation alongside Senreich earlier this week. "It's awesome they let us do it."
Writing for the half-hour special began a year ago. First step: Charting out key "Walking Dead" plot twists, season by season.
"We put all that on a board," Green said. "Then we thought, 'OK, what are significant visual elements you can reference in a humorous way?'"
"Our writers are all diehard fanatics of the show," Senreich said. "But our comic sense is to take the moment right before or right after a horrific scene, and find the silliness in how awkward or mundane that moment can be.
"Then, when we saw how all those little pieces were coming together, we needed a framework."
Green: "I walked out of the writers room for less than five minutes and when I walked back in they go, 'We've got it!' The idea was: a retrospective look at everything the 'Walking Dead' characters had been through. It's set well into the future, after the walker apocalypse has been cured, and we're reflecting on the mythology about that era, with some of the mythology pretty garbled."
Senreich: "Then we got to play with all the actors from the show!"
Green: "I don't know that this has ever been done, where you have the entire cast of an ongoing successful drama series playing a comedic version of their characters in a parody of that show."
Carl, the eyepatch-wearing teenage son of series hero Rick Grimes but now an old man, serves as a narrator of sorts, with Chandler Riggs, who plays Carl, also voicing him in that elderly state.
Andrew Lincoln, who plays Rick, recorded his lines over a Skype hookup.
Senreich: "You saw the joy he had in doing this: He would do a take and then say, 'Hold on,' and he'd give us another version, and then go, 'I've got another idea, hold on!'"
Michael Rooker, who played the racist roughneck Merle, reveals a lovely singing voice as Merle, chained to a rooftop, serenading a zombie lass.
And the villainous Negan (played by Jeffrey Dean Morgan) is on hand, barbed-wire bat in hand, as his action-figure Doppelganger, performing a song-and-dance number.
Green: "Everybody realized that we weren't making fun of the show, that we weren't trying to take away any of the audience's experience of the sincere, frightening original show. We just wanted to do a companion piece that has fun in that world."
Senreich: "What we're doing comes from a place of love. We are fanboys!"
While this program is a one-off, "Robot Chicken" will be back with a Christmas special on December 10, kicking off a ninth season of weekly episodes.
Senreich: "It's the first chance we've been able to do anything on ('Star Wars' films) 'The Force Awakens' and 'Rogue One,' which inspired what might be my favorite sketch of multiple seasons."
Green (cracking up): "Are you talking about the mice?"
Senreich: "I've seen it maybe 200 times, and it still makes me giggle. It's those little moments that make this all worthwhile."
The series premiered in 2005 as a joint venture of the multi-faceted Green (a producer-director-writer and actor who landed his first film role at age 10 in "The Hotel New Hampshire," and voices slothful teen son Chris on the Fox cartoon series "Family Guy") and Senreich (a kindred spirit who had been editorial director of Wizard, a magazine devoted to comics and pop culture).
Senreich defines "Robot Chicken" as "sketch comedy with toys, as 'SNL' with action figures."
"Thanks to stop-motion animation, our toys come to life," Green notes.
"One of my favorite things about stop-motion," he goes on, "is how well it tricks the brain. If you've got an animator who can bring life to something inanimate, the audience not only sees the real shadows and the real lighting, but believes the illusion that this thing that's not alive IS alive.
"And when you're photographing a toy, you're seeing it with the life you imagined it to have as a kid. That's very powerful.
"And by the time you get the joke" - Green snaps his fingers - "it's twice as effective."
___
Online: http://www.adultswim.com
___
EDITOR'S NOTE - Frazier Moore is a national television columnist for The Associated Press. He can be reached at fmoore@ap.org