Police 'concerned' about rapper Rick Ross' car show at Fayette County mansion
FAYETTE COUNTY, Ga. - South Fulton police say they will be "monitoring" the situation surrounding rapper Rick Ross' car show that will be taking place at his Fayetteville estate next week despite the county denying him a permit.
The Fayette County Planning and Zoning Commission reportedly denied the rapper's attempt to obtain a permit for the show, saying that it was "not in compliance with Fayette County Zoning Ordinance." 
Despite that denial, Rick Ross, whose given name is William Roberts, said that the second annual event will still go on.
"Breaking news, breaking news. The Rick Ross car show June 3 goes on. It's a private event on private property with VIPs, and you're invited," Ross said on his Instagram.
The event is expected to draw thousands of people to the area around Ross' Fayette County name, which he calls the "Promise Land."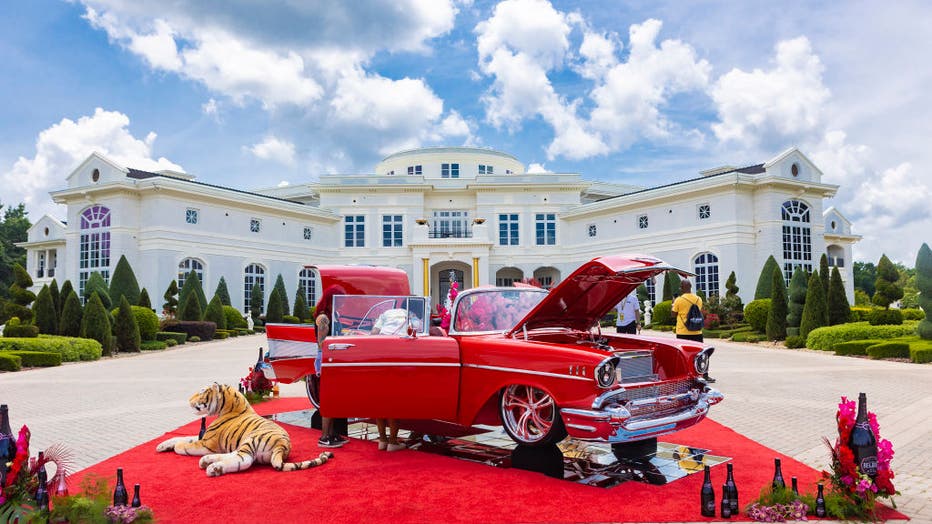 Atmosphere at Rick Ross Car & Bike Show on May 21, 2022 in Fayetteville, Georgia. (Photo by Terence Rushin/Getty Images)
One city leader told FOX 5 the event was a "logistical nightmare."
"Anyone who wants to attend the event has to come through the city of South Fulton to get there," Councilmember Linda Pritchett said, noting that the traffic could overwhelm the intersection of Old National Highway and Highway 138.
"For 12-plus hours you will have a constant flow of traffic, a saturated, constant flow of people," Pritchett said. "Cars parked illegally and parked in shopping centers where patrons cannot park."
Pritchett said she doesn't want Ross to cancel the event, however, instead she wants him to discourage people who attend his show from parking along the side of the road or the parking lots of nearby businesses.
In a statement, the South Fulton Police Department said they were "especially concerned about the potential impact" the show could have on the community.
"However, rest assured, we will make every attempt to mitigate the impact on our local community. Our number one priority is the safety and well-being of South Fulton residents and businesses. We have formulated a strategic plan to manage the situation effectively," a spokesperson for the department said in a statement to FOX 5.
The department will have extra patrols and officers on duty as well as special traffic plans in place to minimize any disruptions.
The show is set to happen on Ross' estate on June 3 and would feature performances from Ross and Atlanta rapper Gucci Mane.