Richt: 'Jeremy Pruitt is our defensive coordinator'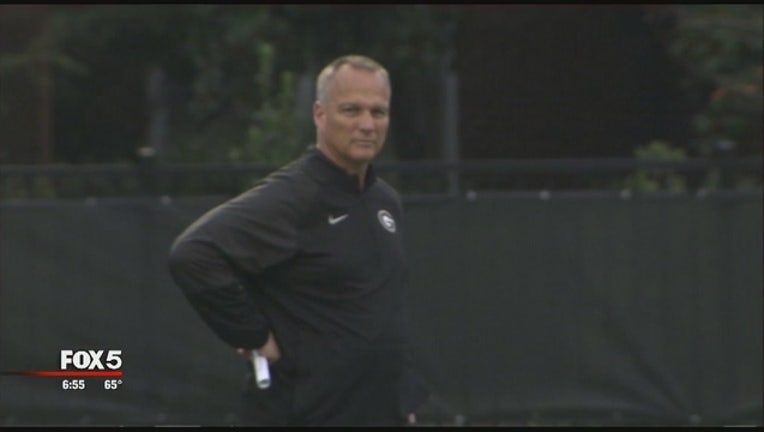 ATHENS, Ga. - University of Georgia Head Football Coach Mark Richt used Twitter Thursday to deny rumors that defensive coordinator Jeremy Pruitt might be out of a job.
At around noon, Richt tweeted "Just so everyone knows, Jeremy Pruitt is our defensive coordinator and is in the office working diligently getting ready for Kentucky!"
The tweet came after a wild morning of speculation on sports websites and sports talk radio that Pruitt had resigned or been fired.
A UGA spokesman confirmed for FOX 5 that Pruitt was in the office Thursday morning.
The denial comes as Richt is under increased pressure, following Georgia's disappointing 27-3 loss to Florida Saturday. The loss eliminated Georgia (5-3, 3-3 Southeastern Conference) from winning the SEC East.
Pruitt is in his second season in Athens as defensive coordinator, joining the Dawgs after serving as defensive coordinator for Florida State's national championship team.
The rumors come after UGA alumnus and Hall of Fame quarterback Fran Tarkenton publicly blasted Pruitt.
On his weekly appearance Wednesday on 680 The Fan's Chuck and Chernoff show, Tarkenton said, "I think he has come over and been very boisterous, been very loud. I think he's taken advantage of things over there. He personally has hired four of the assistant coaches over there including the weight guy. I'm not a great fan of Jeremy Pruitt. That has not been a good, workable solution."
Tarkenton called the loss to Florida a "total disgrace."