Former lawyer Richard Merritt, accused of killing mother, found guilty on all counts
DEKALB COUNTY, Ga. - A verdict has been reached in the Richard Merritt trial, the former attorney accused of killing his mother. 
Merritt has been found guilty on all counts including malice murder, felony murder and aggravated assault. He was sentenced to life without parole.
The courtroom finally saw emotion from Merritt when these guilty verdicts were read. He immediately dropped his head, took off his glasses and began rubbing his eyes. With that, the DeKalb County trial of Richard Merritt, who is accused of brutally murdering his mother, has concluded.
The murder took place on the day the disbarred attorney was supposed to turn himself in to prison to begin serving a 15-year prison sentence for stealing money from his clients in 2019. Hi mother, who helped support Merritt his whole life, was cooking his last meal before he began serving time when he brutally stabbed her with a kitchen knife. 
Merritt claimed on the stand on Tuesday that he was not the one who stabbed his mother and told jurors that two men with pistols held him and his mother at gunpoint and then killed her with a knife right in front of him.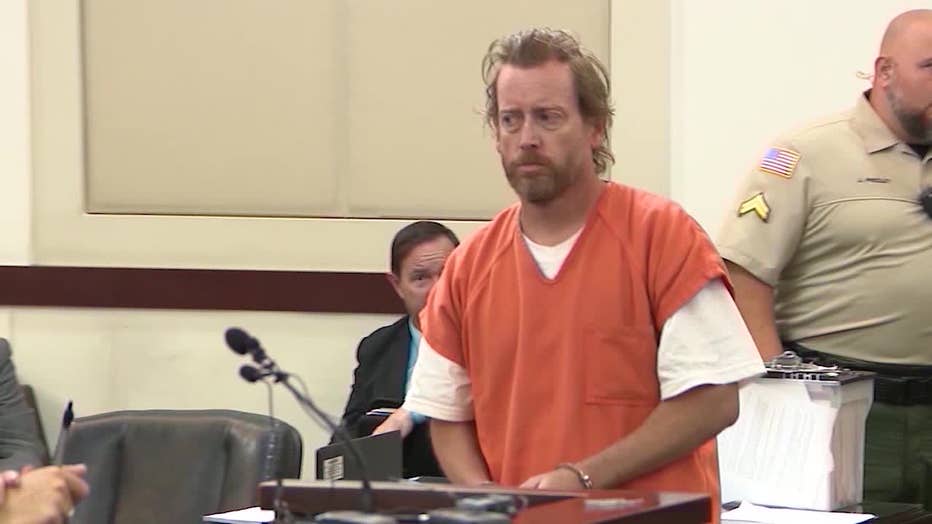 One of Merritt's family members, cousin Mike Jefcoat, addressed the court with very heartfelt words during the sentencing hearing.
"He couldn't stand the idea of somebody with an ego as big as his being sent to prison. The court has convicted him of murdering his mother, cutting off his ankle bracelet, running to Nashville, getting on a website and dating a woman and living with her under a complete and utter pretext. His whole life has been a pretext. I just want the court to know what an evil person he is in the eyes of his family," Jefcoat said emphatically. 
Merritt's defense attorney, Daryl Queen told FOX 5 he was not surprised by the guilty verdicts. He said the jury obviously rejected Merritt's testimony that two gunmen killed his mom.
Merritt's older brother Rob told FOX 5 he was not ready to forgive the 47-year-old for killing their mother.
Merritt took the stand and explained he was seduced by money.
"I was raised right by two beautiful people and I had a beautiful wife and children. The world was our oyster, and I blew it over the worst drug there is: the green money. I made a lot of bad choices and decisions," Merritt confessed.
PREVIOUS STORIES:
On Friday, the jury heard about Merritt's life as a fugitive living in Nashville.
They heard from a woman he met on a dating app. She testified she knew him as Mick Malveaux from Louisiana and says they dated for several months.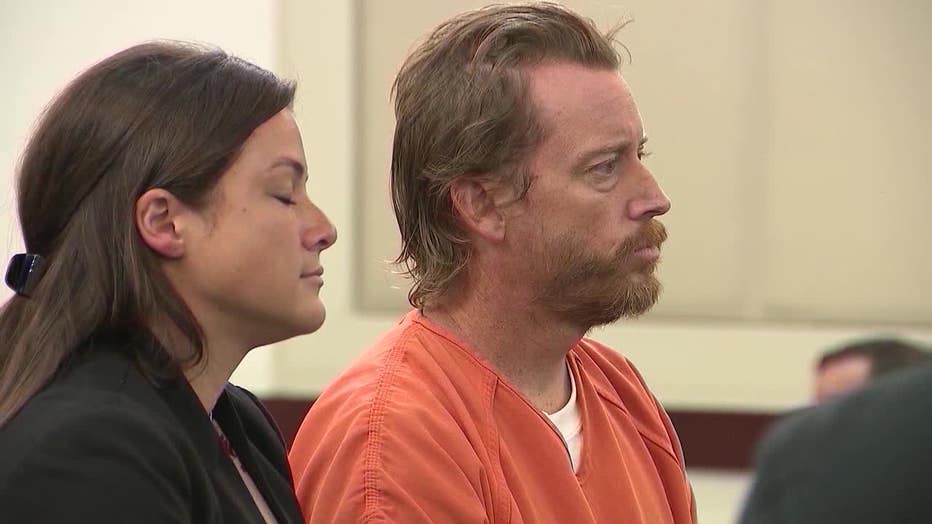 They also heard from a DeKalb County marshal about how they captured Merritt after his mother's car was impounded.