Reports of possible gunfire near Britain's Parliament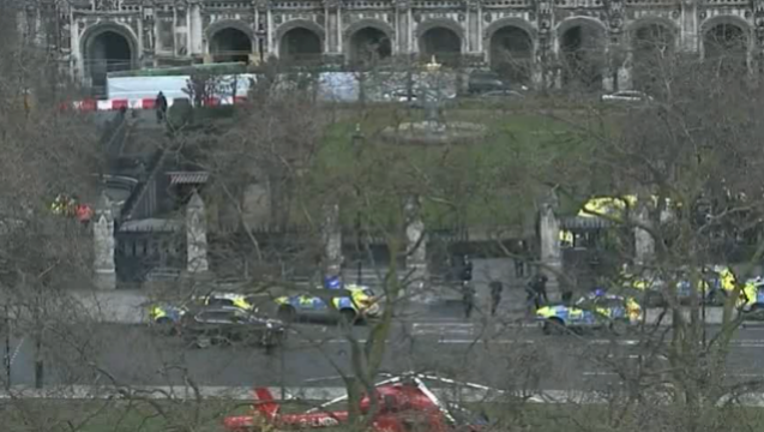 LONDON - Britain's Parliament was on lockdown Wednesday after an assailant stabbed an officer, then was shot by police, officials said. London Police also said officers were called to an incident on Westminster Bridge nearby.
It was not clear exactly what happened or how many people were injured. On the bridge, witnesses said a vehicle struck several people, and photos showed a car plowed into railings. Witnesses in Parliament reported hearing sounds like gunfire.
Leader of the House of Commons David Lidington said an assailant at Parliament was shot and that there were reporters of further violent incidents in the vicinity."
Journalists there said they were told to stay in their offices. The Press Association news agency reported that two people were seen lying within the grounds of Parliament.
George Eaton, a journalist with the New Statesman, said that from the window of Parliament's Press Gallery, he saw police shoot a man who charged at officers.
"A large crowd was seen fleeing the man before he entered the parliamentary estate," he wrote on the publication's website. "After several officers evaded him he was swiftly shot by armed police."
The Associated Press contributed to this report.