Remembering Skip Well 8 years after Chattanooga terrorist attack
MARIETTA, Ga. - This past weekend marked 8 years since the deaths of five service members in a shooting rampage by a radicalized man in Chattanooga.
Gunnery Sergeant Thomas Sullivan, Sergeant Carson Holmquist, Lance Corporal Squire Skip Wells, Staff Sergeant David Wyatt, and Navy Petty Officer Second Class Randall Smith were killed in the attack on July 16, 2015.
The FBI says 24-year-old Muhammad Youssef Abdulazeez opened fire on a recruiting center before heading to a U.S. Navy Reserve center. He would eventually be killed in a shootout with police.
Among those killed was Cobb County's Lance Corporal Skip Wells. Wells, who was attending Georgia Southern University, would go on to enlist in the Marines.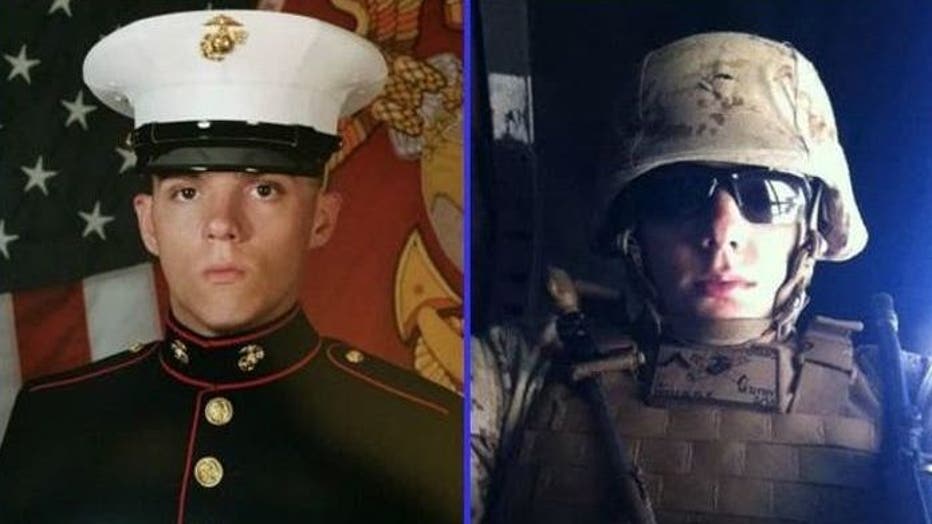 Skip Wells had attended Bells Ferry Elementary School, Daniell Middle School, and graduated in 2012 from Sprayberry High School, where he was a member of the JROTC and band.
Girlfriend remembers Skip Wells
Wells was swapping text messages with his girlfriend of 2 ½ years, excited that she had booked a flight to visit him in Chattanooga after months apart.
"Can't wait anymore," Wells texted. "Yes you can honey," his girlfriend, Caroline Dove, replied.
His next two words would be the last she'd ever hear from him.
"ACTIVE SHOOTER," he wrote.
She thought he was kidding: "You are so weird," she replied.
Hours of silence. 
"I love you," she tried. Hours more passed, the news out of Chattanooga becoming clearer. "Hon, I need you to answer me please," she wrote.
It would not be until Friday that she learned his fate.
The two met at Georgia Southern University, but he soon followed in his family footsteps and enlisted. His grandfather had been in the Air Force, and his grandmother and mother served in the Navy.
He had a love of flag football and Nerf guns and had a passion for U.S. history. He dreamed of being a drill sergeant.
Marine Lance Corporal Squire "Skip" Wells Park would be dedicated in his honor in 2017. The park, formerly known as Bells Ferry Park, is located at 2334 Bells Ferry Road.
In Chattanooga, official erected The Fallen 5 Memorial along Chattanooga's riverfront.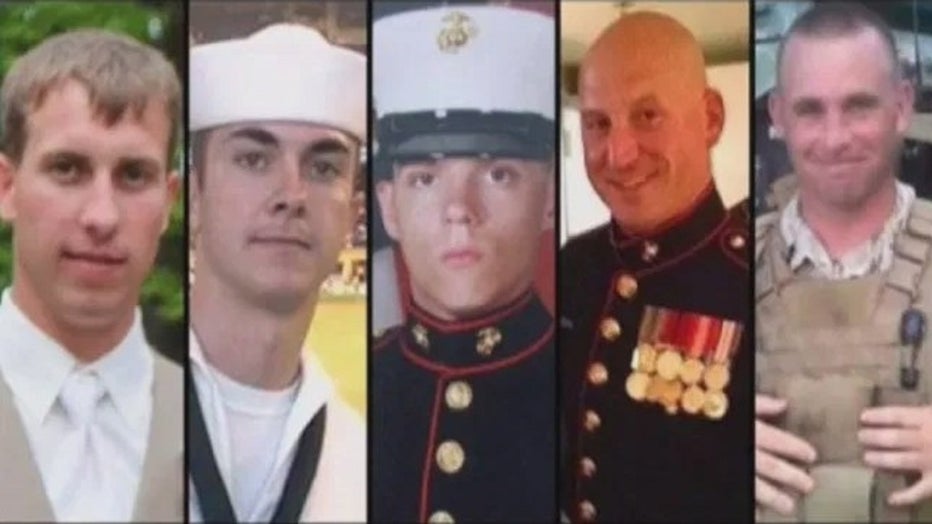 Memorial held for "The Fallen 5"
This past weekend, residents in Chattanooga came together to remember the five service members who were killed. 
In addition to a concert, a moment of silence, and other tributes, 10 service members performed a 6-mile swim in the Tennessee River.
The events were organized in part by the Shepherd's Men, an organization comprised of dedicated patriots committed to creating advocacy and opportunity for our nation's veteran heroes who have been affected by the hidden injuries of war.
In Georgia, friends and family members gathered at Georgia National Cemetery to lay a wreath on Well's grave and say prayers.