Religious bills aren't on Georgia GOP leaders' priority list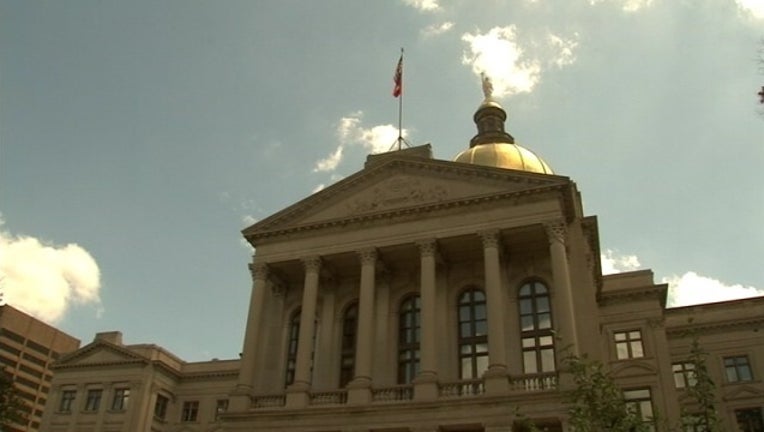 article
ATLANTA (AP) -- Republicans at the helm of Georgia's General Assembly aren't including "religious liberty" legislation among their top priorities for the coming session, shifting away from the issue that has prompted accusations of discrimination and fears of economic damage in past years. But they may not be able to head off all discussion when the legislative session begins on Monday.
The legislature last year passed a bill giving sweeping protection to people acting based on religious beliefs, joining other GOP-led states that took action after the U.S. Supreme Court issued a ruling effectively legalizing gay marriage. Republican Gov. Nathan Deal vetoed the measure under intense pressure from the state's business community, which argued that it would be considered discriminatory to lesbian, gay, bisexual and transgender people and hurt the state's economy.
But Senate Republicans didn't include any such legislation on the list of priorities they unveiled Thursday at the Capitol. Lt. Gov. Casey Cagle, who leads the Senate, said President-elect Donald Trump's election reduced the need for the measures.
"We have a new president, a president who I think is going to appoint a (Supreme Court) justice that's going to be conservative," Cagle said. "And much of the fears that existed prior to that may have subsided."
House Speaker David Ralston, never a fan of the various "religious liberty" measures, said he thinks state lawmakers have spent enough time debating them during the past three legislative sessions.
"Georgia has got so many good things going right now and I'm not sure we want to model after North Carolina and Indiana," said Ralston, a Republican from Blue Ridge.
Both states experienced prominent business backlash after passing similar legislation in 2015 and 2016. Going much further than the bill Deal vetoed in Georgia, North Carolina's law limited non-discrimination protections for LGBT people and ordered transgender people to use bathrooms corresponding to their birth certificates.
Georgia legislative leaders' reluctance at resuming the debate hasn't deterred supporters of the proposals. State Sen. Josh McKoon, a Republican from Columbus, has said he expects several related bills to be introduced in the Senate and the House this year.
Democrats, who are in the minority in both chambers, plan to discuss their priorities when the legislative session gets started next week.
Senate Republicans said they plan to form a task force focused on the effect of Congress' planned repeal of President Barack Obama's signature health care law. In the meantime, they want to improve access to mental health and addiction treatment.
The chamber's priorities also include forcing the state lottery to pay out less in players' winnings over time to increase the amount of money available for the merit-based HOPE scholarship program at state colleges.
Ralston said House Republicans are working on a measure aimed at improving consistently low-performing schools after voters rejected a constitutional amendment allowing the state to take over those facilities.
He also expects the House to consider allowing people to carry concealed handguns on public college campuses and changes to state worker compensation law for firefighters who can provide some evidence the work caused cancer. Deal vetoed similar measures in 2016.