Reddit throws epic baby shower for unsuspecting mom-to-be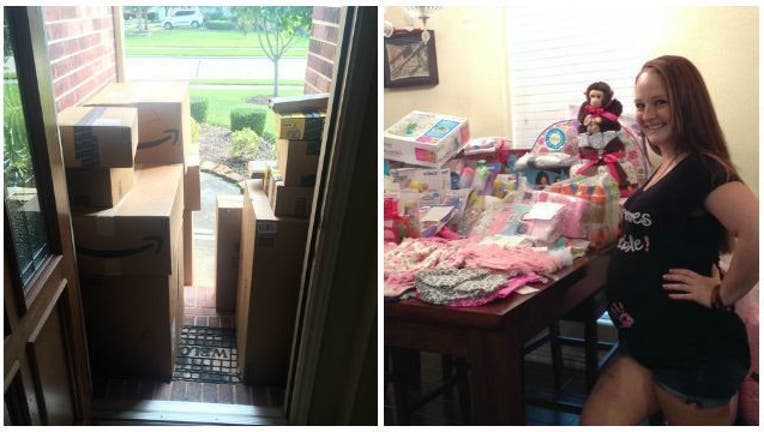 article
Four days ago, a message was posted to Reddit's Random Kindness forum detailing the story of Bailey Bealefied, an expectant mother who had found out that "no one RSVP'd for her baby shower." Not one present had been bought on the Walmart registry for the event either.
However Redditors came through in a big way as the post began to gain attention, with an Amazon registry created for presents. Soon UPS trucks were full of gifts at the mother-to-be's doorsteps for the shower.
A follow-up post from the account, which posted the plea for help, godloki, noted that the baby shower turned out to be a "beautiful day" and noted that "their entire family is extremely grateful and moved for what you've all done."
More details on the gifts sent to Bealefield can be found here.
A slide show of images from the baby shower is included above, alongside images of the presents arranged by the kind Redditors.
APP USERS: Click here to view the slideshows.