Red Cross opens shelters for Irma evacuees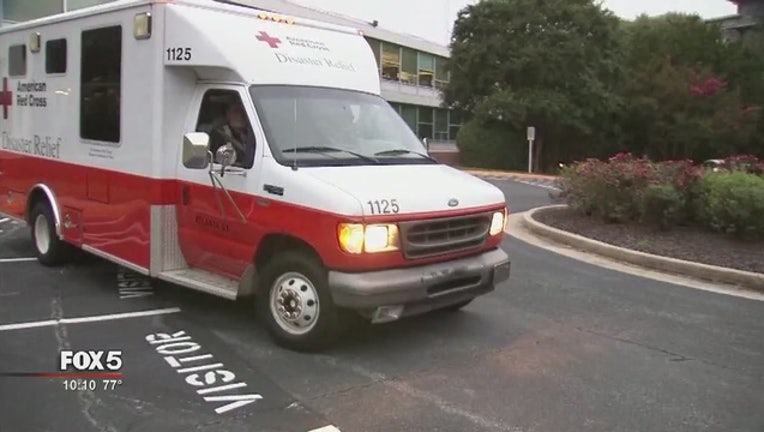 ATLANTA - As several of Georgia's southern regions prepare for potential severe weather associated with Hurricane Irma, the Red Cross has opened several shelters for evacuees.
The Red Cross encourages anyone coming to an emergency shelter to bring personal items for each member of their family: prescription and emergency medications, extra clothing, pillows, blankets, hygiene supplies and important documents.
It's also important to remember special items for children such as diapers, formula, toys and other items for family members who have unique needs.
Governor Nathan Deal has issued a State of Emergency ahead of Hurricane Irma for 30 counties in the state and a mandatory evacuation order for all areas east of I-95 along Georgia's coastline beginning at 8 a.m. Saturday.
Red Cross has several shelters scheduled to open Friday night for those affected by Hurricane Irma with more on standby as needed for Georgians and those fleeing Irma from neighboring states.
SHELTER LOCATIONS SET TO OPEN
•         Delores A. Brooks Recreation Center (formerly known as the East Macon Recreation Center)
3326 Ocmulgee E Blvd, Macon, GA 31217
•         North Macon Park Community Center
Address: 815 N Macon Park Dr., Macon, GA 31210
•         First Baptist Church of Cuthbert: open at 2 p.m
Address: 567 College St, Cuthbert, GA 39840
•         Westside High School: open at 5 p.m.
Address: 1002 Patriots Way, August, GA 30904
•         Blackshear Trail Elementary: open at 6 p.m.
Address: 1001 Blackshear Road, Cordele, GA 31015
•         Northstar Church
Address: 3413 Blue Springs Road, Kennesaw, GA 30144  | Phone: 770.420.9808
MORE: Get an in depth look at Irma, Harvey, and the 2017 Hurricane Season
-----
Keep up with the latest watches and warnings by downloading the FREE FOX 5 Storm Team app and following @FOX5StormTeam on Twitter.
DOWNLOAD the FREE FOX 5 Storm Team app to keep up with this extreme weather