Rapper Quavo says he plans to enroll at UGA next year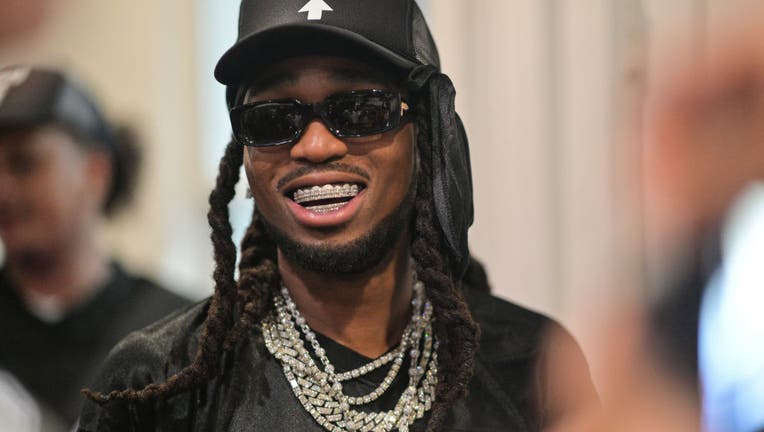 article
ATHENS, Ga. - First he released his line of ball caps paying homage to University of Georgia's football team, now Atlanta rapper Quavo says he's planning to become a Bulldog himself.
The 32-year-old member of Migos revealed in an interview with Vibe Magazine promoting his new collaboration with Lids that he plans to enroll at UGA next year.
"Next year, I'm going to enroll myself into University of Georgia. I'm going to be a student on campus," he told the magazine.
Quavo was born in Athens and grew up in Gwinnett County, so he says he has much love for the school.
"I love UGA to the fullest. I just want everybody to rep this hat and put it on their head, because we ain't capping about our rap," he said.
The rapper, whose latest album "Rocket Power" was released in August, also predicted the Bulldogs will get the three-peat in their quest for another National Championship.
"We coming hard this year and we going three-peat," he said.
Quavo did not say what he'll be studying at UGA.