Rally for Confederate flag at Stone Mountain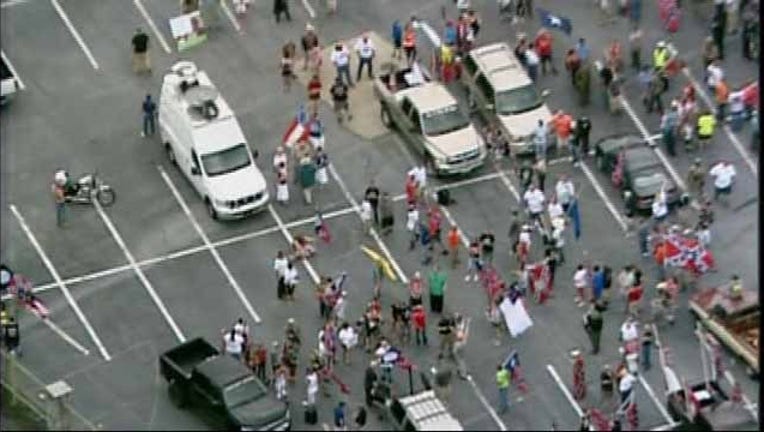 article
Several dozen people were out at Stone Mountain on Saturday to rally in support of the Confederate flag.
Organizers said they wanted to hold a peaceful demonstration in support of the flag as well as Stone Mountain, both of which has been moved to the forefront of public debate following the deadly shooting at a historic Charleston church. 
Following the shooting, several Civil Rights organizations have called for the removal of the Confederate flag from public land and sales of the flag were halted at U.S. parks. Several stores also said they would stop selling the flag.
The debate later morphed into concern over Stone Mountain's carving, the largest free-standing bas-relief in the world, depicting the image of three notable southern Civil War figures: Stonewall Jackson, Robert E. Lee, and Jefferson Davis. Some called for the scrubbing the artwork from the side of the mountain while other suggesting adding to the mountainside to show the South's more diverse and modern heritage.
Organizers for Saturday's rally also encouraged people to bring American and Christian flags.
There were no reports of any incidents during the rally at the Confederate flag rally at Stone Mountain Park on Saturday.