Rabies quarantine for Henry County neighborhood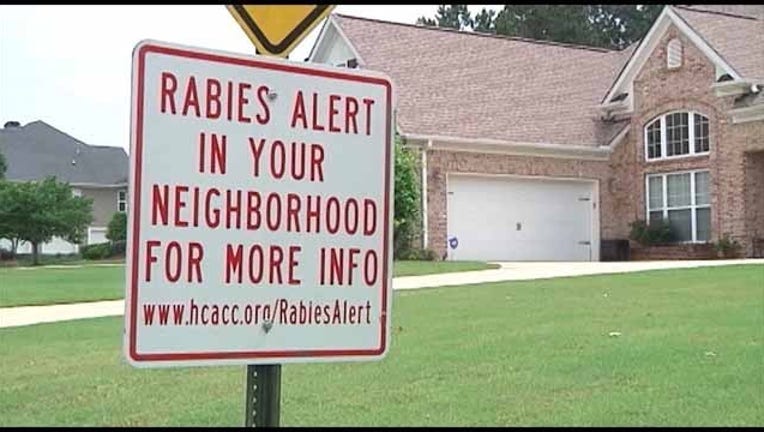 article
A neighborhood in Henry County is under a 45-day quarantine after the county's fifth case of rabies this year.
Signs like these are going up in Stockbridge in a neighborhood near Old Atlanta and Davis roads. The alert affects about 1,600.
The Rabies Control officer said three dogs killed a raccoon that tested positive for rabies.
If you live in the area, you need to revaccinate your pets if it has been more than 30 days since their last shots.