Rabies alert issued for Henry County after raccoon attack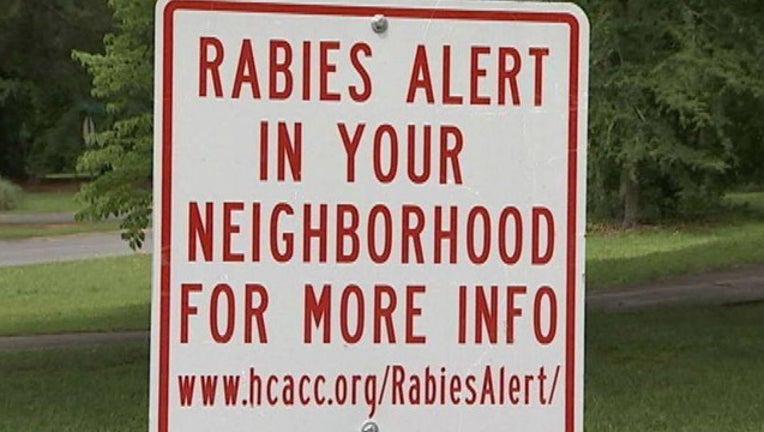 article
MCDONOUGH, Ga. (FOX 5 Atlanta) - The Henry County Animal Care and Control Department and the Board of Health Department have issued a 45-day Rabies Alert for an area in McDonough, Georgia.
The alert comes after officials received a call that a raccoon had fought with two dogs on Ellistown Road in McDonough.
When the raccoon's remains were taken to a lab for testing, the results came back positive for the rabies virus.
The alert has been issued for the Ellistown Road and Peaksville Road areas of the city. For the next 45 days, residents living in the area need to make sure their animals are currently vaccinated for rabies.
Residents should also keep an eye on any wildlife that may be acting in an unusual manner.
If you need more information, you can contact Henry County Rabies Control Officer Vince Farah at (770) 288-7387.