Quadriplegic's dream of hiking Appalachian Trail gets boost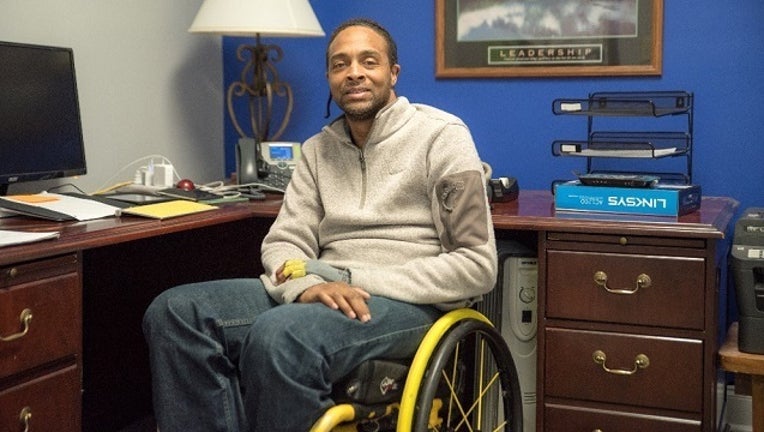 COLUMBUS, Ga. (AP) — Two men have raised more than $14,000 to help their friend buy a special wheelchair and other equipment to achieve his dream of hiking the 78.6-mile Georgia section of the Appalachian Trail.
O'Ree Crittenden, 43, was paralyzed in 2001, when he jumped into the ocean from a pier in Pensacola, Florida, to retrieve a boy's lost kite, The Columbus Ledger-Enquirer reported.
O'Ree says he's "overwhelmed" at the outpouring of support.
"It was an awesome outpouring. I don't have the words to say thanks," he said.
The Columbus newspaper ran a May 1 feature story on efforts by Lee Griffith and Chad Pepper to raise the money for their former high school classmate. At the time, they'd collected $1,725 from 31 donors in two months on their page at GoFundMe.com, which helps people raise money for various causes.
Now, they've collected more than $14,000 from more than 70 donors.
It's been enough money to buy at least the TrailRider, a one-wheeled chair with an all-terrain tire that moves like a rickshaw, one person pushing in the rear and another pulling in front. They deemed last Saturday's test ride at Flat Rock Park a success.
"The three of us were like little kids with a new toy," Griffith said.
The idea came about around Christmas last year.
Griffith posted Facebook photos of himself backpacking with his children, and Crittenden commented, "I miss that."
Griffith messaged Pepper, "We've got to make this happen."
Pepper agreed, but they had to convince Crittenden.
"O'Ree is not one to complain," Pepper said, "but I know he wants to get out there."
Now, the three friends intend to continue their training by doing at least two overnight hikes on the Pine Mountain Trail, leading up to the grand plan: conquer the Georgia Appalachian Trail, starting the last week in August and finishing the first week of September - then make the TrailRider available to other disabled folks who yearn for better outdoor mobility.