Pyrotechnic crews setting up for an 'explosive' July 4th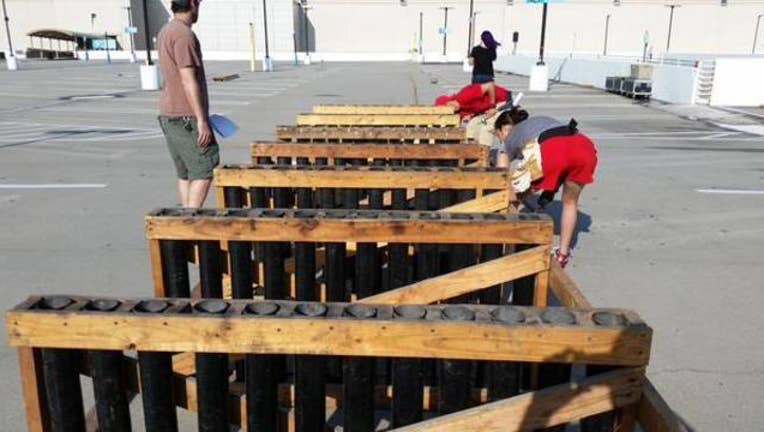 article
It's the largest fireworks display in the Southeast, which means crews work for days under the hot Atlanta sun to set it all up.
Legendary 4th of July at Lenox Square is a tradition for many local families, and this year crews are planning the biggest celebration yet.  Shops and restaurants will open at 10 o'clock in the morning, with musical entertainment starting at 6 p.m. (Gump Fiction is up first, followed by Party on the Moon at 7:30 p.m.).  Then, the big show -- fireworks are scheduled to begin around 9:40 p.m.  Get this -- the fireworks weigh more than seven tons, with a grand total of more than 10,000 fireworks used in the show!
Good Day Atlanta's Paul Milliken spent the morning on the roof of the Lenox Square parking garage, watching crews set up for the explosive entertainment!