Prosecution rests case in trial of Andrea Sneiderman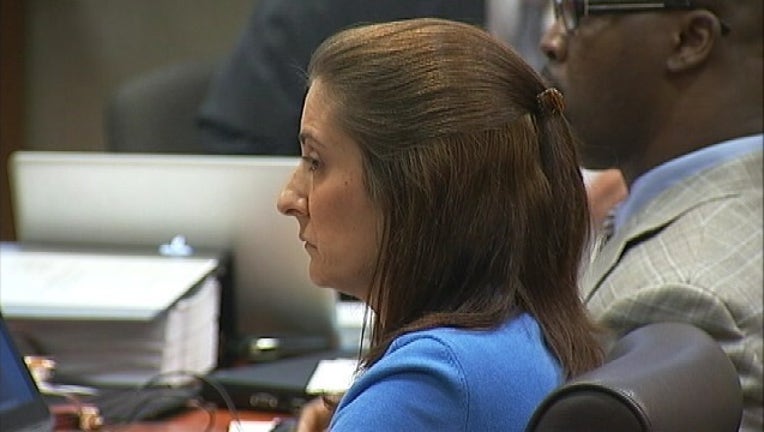 article
DeKalb County prosecutors have rested their case in the Andrea Sneiderman perjury trial.

Andrea Sneiderman is accused of lying to police investigating the murder of her husband, Rusty, outside of a Dunwoody daycare in November 2010.

The state's evidence ended on Monday with FBI agents detailing the more than 1,400 calls and texts that were exchanged between the widow and Hemy Neuman, the man ultimately convicted of killing her husband.

Prosecutors are using the testimony to prove the time of her calls as well as where she was physically located when she made the calls. They believe this proves she's guilty of perjury and making false statements.

Last week, Rusty Sneiderman's father, Donald, testified that Andrea called him on the murder of the shooting and said that she was on her way to the daycare to learn more about what happened. An FBI agent testified Andrea was not near the daycare when she called him.

During Neuman's murder trial in February 2012, the widow told jurors that no one told her Rusty had been shot until she arrived at Atlanta Medical Center.

The jury learned that Sneiderman had four phone calls with Neuman on the day her husband was murdered in 2010, including three within 90 minutes of the murder.

Jurors also heard testimony from Dunwoody Deputy Police Chief David Sides on Monday. He spoke about the interview he had with Ms. Sneiderman after police arrested and charged her former boss, Hemy Neuman, with fatally shooting her husband.

Chief Sides touched on how Andrea Sneiderman described Neuman having feelings for her. The deputy police chief said she ran the gamut of emotions. Ms. Sneiderman said she didn't initially believe that Neuman had romantic feelings for her. But, at some point, he did express that he cared for her.

Chief Sides also testified that she told him she was surprised at how things had transpired.

The defense is expected to call their first witness to the stand on Tuesday morning. It's still unclear if Sneiderman will testify in her own defense.