Police urgently seek 3-year-old Clayton County boy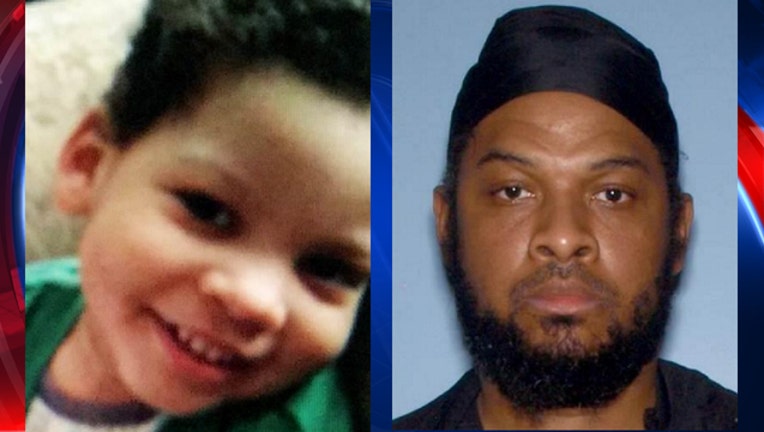 article
CLAYTON COUNTY, Ga. - Police are urgently searching for a missing 3-year-old Clayton County boy Friday.
Abdul-Ghani Wahhaj's mother told police his father picked him up on December 1 and never brought him back.
The little boy is on medication and authorities are not sure if he has been taking it.
Police believe Abdul-Ghani Wahhaj is still with his father, 39-year-old Siraj Wahhaj.
Abdul-Ghani Wahhaj is described by police as being about 3 feet tall, weighing about 22 pounds, with brown hair, and brown eyes.
Siraj Ibn Wahhaj is described as being 6 feet, 1-inch-tall, weighing about 250 pounds, with black hair, and brown eyes.
Both were last seen Dec. 13 after a single single-vehicle accident around 1:30 a.m. in Alabama. They were traveling with about seven other people, consisting of five children and two adults at the time. Police in Alabama believe they may be headed to New Mexico for a camping trip.
They may be traveling in a 2006 Ford Box-truck bearing Delaware tag number "CL085217"
which is registered to Lucas Allen Morton of Atlanta, Georgia.
Clayton County Police want to stress that the father does not face any charges, that this is simply a welfare check of the child.
Anyone who sees them is asked to call 911 immediately.