Police: Shooting investigation at Lenox Square Mall
ATLANTA - Police in Atlanta said they are trying to find the gunman who shot a man at Lenox Square on Monday afternoon during a sale.
Police said a man in his 40s was shot in the stomach. The victim was alert, conscious and breathing. He was taken to an area hospital in stable condition.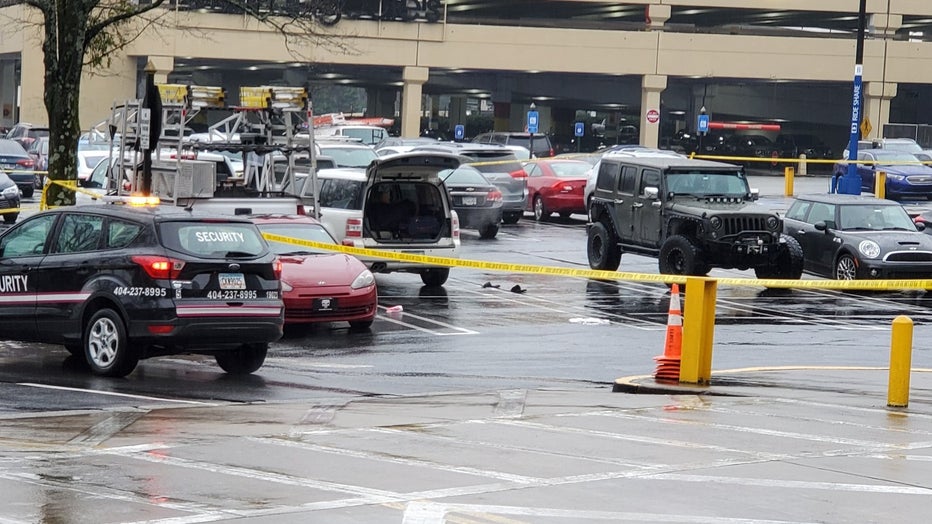 Police determined the victim met the suspect somewhere at the mall for a transaction when he was shot. Police said the victim was with a friend. They've been talking to him to try to determine what happened and get a description of the gunman.
Investigators said they're pulling security footage to see if there are any images of the actually shooting. They're also hoping to get the tag number of the white SUV the shooter was driving.
The name of the victim has not been released.
Police said this is the third shooting at the mall within the last six weeks.
In December, just a few days before Christmas, a Macy's employee was robbed and shot when she ran out to her car to get something. Police made two arrests in that case.
In mid-January, a police sergeant witnessed two men robbing another man at gunpoint. Investigators said the sergeant pulled out his gun and fired. One suspect was arrested, the other was rushed to the hospital.
Police said they have stepped up patrols in the past few months in and around Lenox Square.
"These are separate incidents and very brazen criminals who are going to come out here and do something like this," said Atlanta Police Sgt. John Chafee.