Police release suspect sketch in deadly hit-and-run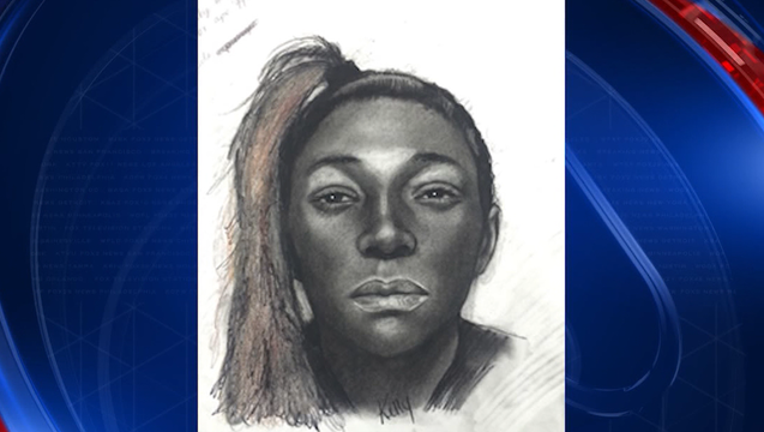 ATLANTA - Authorities have released a sketch of a woman in connection with a deadly hit-and-run crash in Atlanta.
Police said the woman was driving the SUV that hit and killed Larry Miller on Moreland Avenue earlier this month. 
Investigators said the woman was heading south on Moreland when Miller stumbled into traffic. She swerved to miss him, but ended up hitting another car before striking and killing the homeless man, according to police. She then allegedly left the scene and told witnesses she had to drop off her kids, who were in the vehicle at the time.
People in the area told authorities they couldn't believe she left the scene. 
According to police, the woman is in her twenties, has a medium build and is between 5'2" and 5'5" tall. 
Police have also released a photo of the late 90's Ford Explorer they said the woman was driving. It's red with a grey trim and has damage to the front bumper and driver's side fender. 
At a vigil in Miller's memory, his family members called on the woman to surrender to authorities. Anyone with information is asked to contact the Atlanta Police Department.