Police: Driver tried to hide car in Georgia woods to avoid traffic stop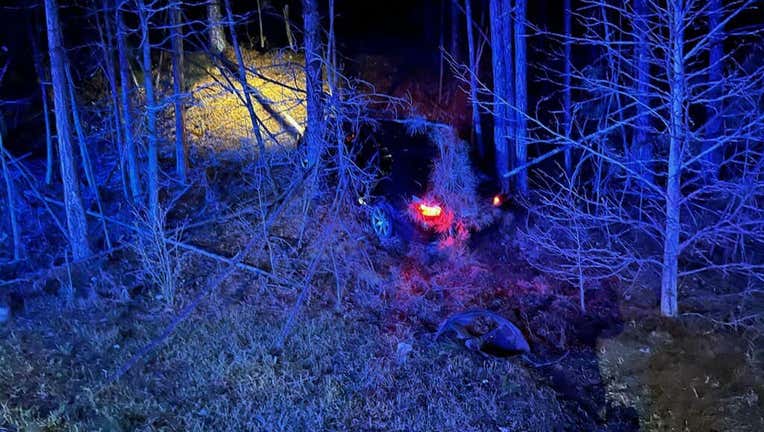 article
FAIRBURN, Ga. - A driver's attempt to hide from police and avoid a traffic stop had Georgia officers shaking their heads this week.
Early Tuesday morning, the Fairburn Police Department says a driver was seen heading through the city unable to maintain their lane of travel.
"If you drive through the City of Fairburn unable to maintain a lane of travel, in addition to not having any vehicle insurance or registration, Fairburn Police will conduct a traffic stop to ensure you are not driving under the influence," the department wrote on Facebook. "It's not wise to attempt to flee from police."
Instead of stopping and talking to officers, police say the driver tried to get away from the stop by hiding their car in the nearby woods.
The department shared a photo on its Facebook page of the vehicle behind some trees, covered with a bit of brush.  
"The driver ran out of talent and thought the vehicle could climb a tree, or maybe attempt to be camouflaged in the wood line," the police department wrote on Facebook.
Police quickly caught up with the driver, made an arrest, and confiscated what they called "illegal substances."
The driver now faces felony drug and traffic charges.