Police: Confederate Flag stolen from Stone Mountain Park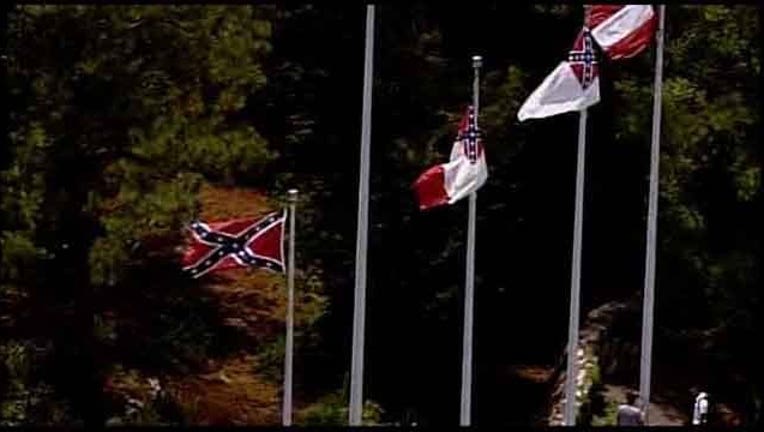 article
Police confirm the Confederate flag has been stolen from Stone Mountain Park.
It was discovered this morning between 11:00 and 11:30 a.m. that it was missing, according to John Bankhead who is a spokesman for Stone Mountain Park police.
Police think the theft happened sometime overnight, but the exact time is unknown.
Police aren't sure how the flag was stolen. The flagpole that holds the flag is about 30-40 feet tall.
The flag was quickly replaced with another Confederate battle flag as soon as the original was discovered missing.
The theft remains under investigation.