Plan Recommendations for Turner Field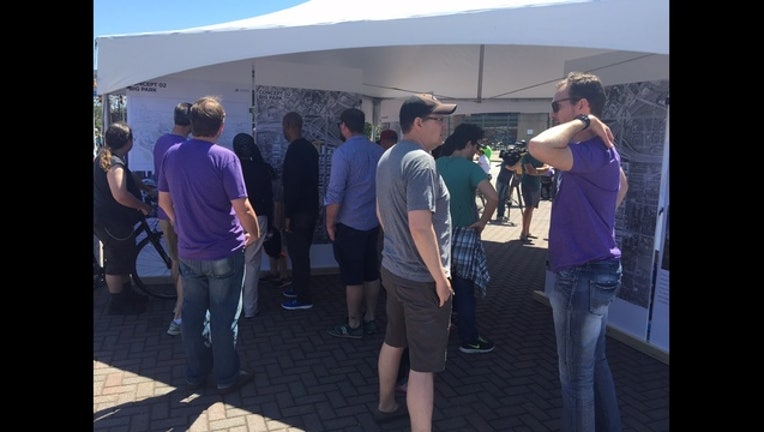 article
ATLANTA, Ga. - Several Atlanta residents made their way to Tuner Field to get a look at the latest plan recommendations for the area. It's part of the The Turner Field Stadium Neighborhoods Livable Centers Initiative.
"The number one thing that folks want to see here is they really want it to be a part of the city," said John Skach with Perkins and Will, the lead design firm for the project.  "They were looking at Midtown almost as an example of what they would like to see."

Three concepts were presented, concept one would create a large plaza and concept two would create a big park.

"The third one is all about neighborhood squares.  They mark areas where there were important buildings and happenings in Summerhill before urban renewal and each one is the core of kind of a mini neighborhood around it," said Skach.

Some who attended the presentation were pleased and excited with the plans.

"I am really excited about it, I mean Georgia State is going to come in and do a lot of great things and I like that the community is getting a chance to talk about that," said Jarvis Lakemeker.

Those heading up the project asked for the communities input.  Hundreds took part in the workshop, wanting in part a live, work, play area that includes a green space, but some residents felt they were not heard when looking at the display Sunday.

"I am not all together happy about what I am seeing so far," said Kenneth Rasheed who has lived in Summerhill for 12 years with his wife, Wanda Rasheed.

"There is a park right near our house and that park was supposed to be extended, we were not supposed to have high density buildings facing the park," said Wanda Rasheed.  "I am disappointed."

Other areas of focus for residents are retail, restaurants and shops for the area along with better public transportation, including a streetcar and better connections to nearby MARTA stations.

"This is a start," said Skach.  "I am hoping that we have a platform, a place that the dialogue can continue as this gets built out because this is a partnership."